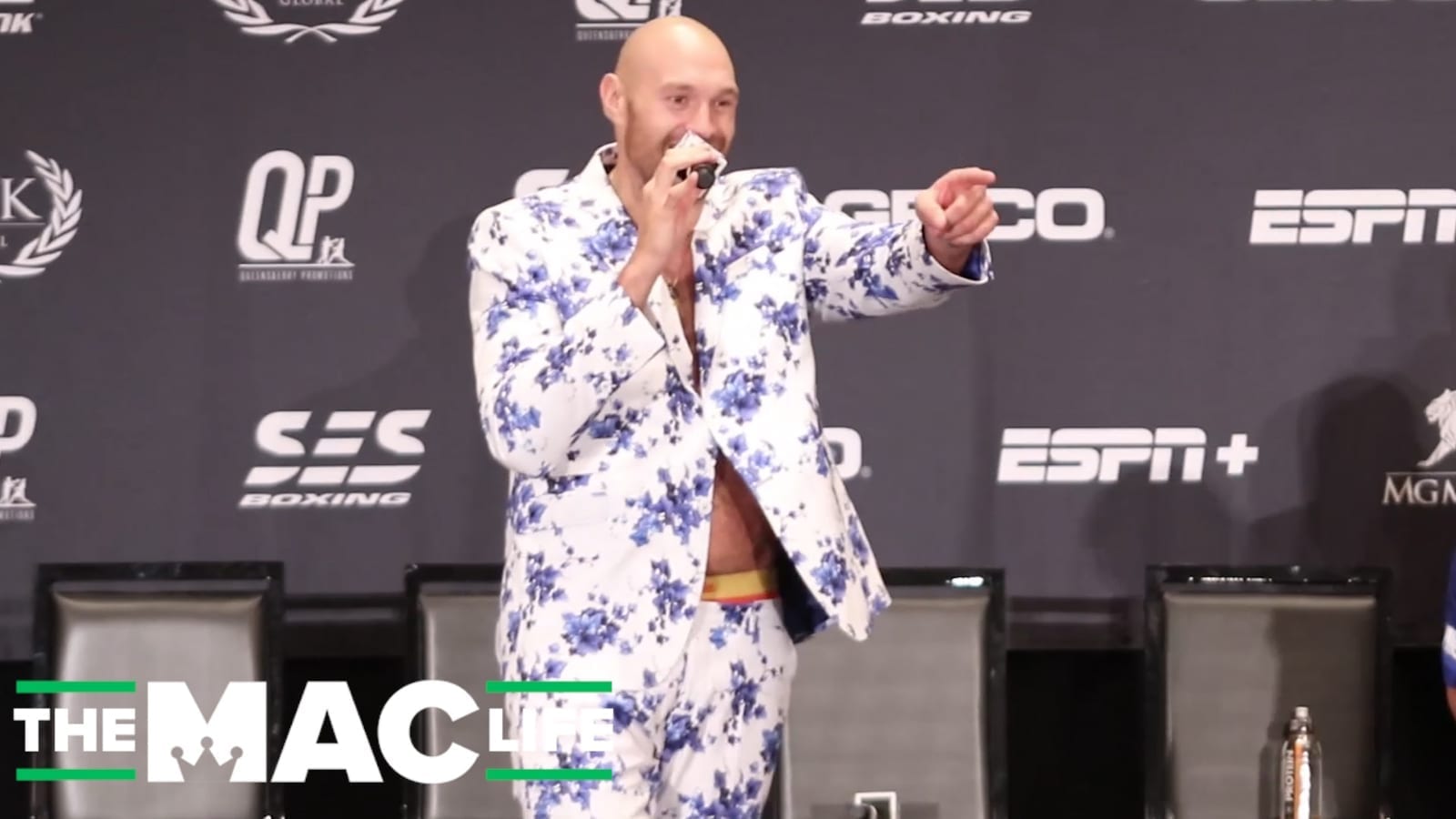 Tyson Fury never thought he would fight again.
After winning a selection of the world heavyweight title belts with a stunning decision victory against Wladimir Klitschko several Decembers ago, the undefeated Englishman went into a deep depression. His goal had been achieved. There was nothing left for him to chase, and getting motivated (or just out of bed) was becoming a problem.
His weight ballooned and he battled with a drug habit and it seemed like his time in the sport's spotlight was over. His story, while a hugely interesting one, would be deprived the additional chapters so many fight fans were craving for.
But then, one day, Fury decided to get the train back on the tracks — and it wasn't easy. He undertook a series of physical workouts to bring his weight to a more manageable level. He set foot back in the ring under the watchful eye of young trainer Ben Davison, the man who would become the de facto architect of Fury's pursuit of gold.
Never forget how far @Tyson_Fury has come in such a shot space of time ✊ #MondayMotivation pic.twitter.com/rshaHxzudz

— Boxing on BT Sport 🥊 (@BTSportBoxing) September 9, 2019
We all know what happened next. After defeating Francesco Pianeta in his comeback fight, Fury went straight into a contest with fellow undefeated world champion Deontay Wilder and, in one of the best fights of 2018, the two men battled to a fiercely contested draw.
A rematch for that bout is planned but first Fury must get past the challenge of Sweden's Otto Walin this weekend and once that is taken care of, the Wilder rematch awaits.
But remember, none of this would have been remotely possible had Fury not flipped a switch in his mind and decided to redouble his efforts at dropping weight and embracing what it is that is necessary to do that.
Frankly, it is a lesson all of us can learn from.
Comments
comments