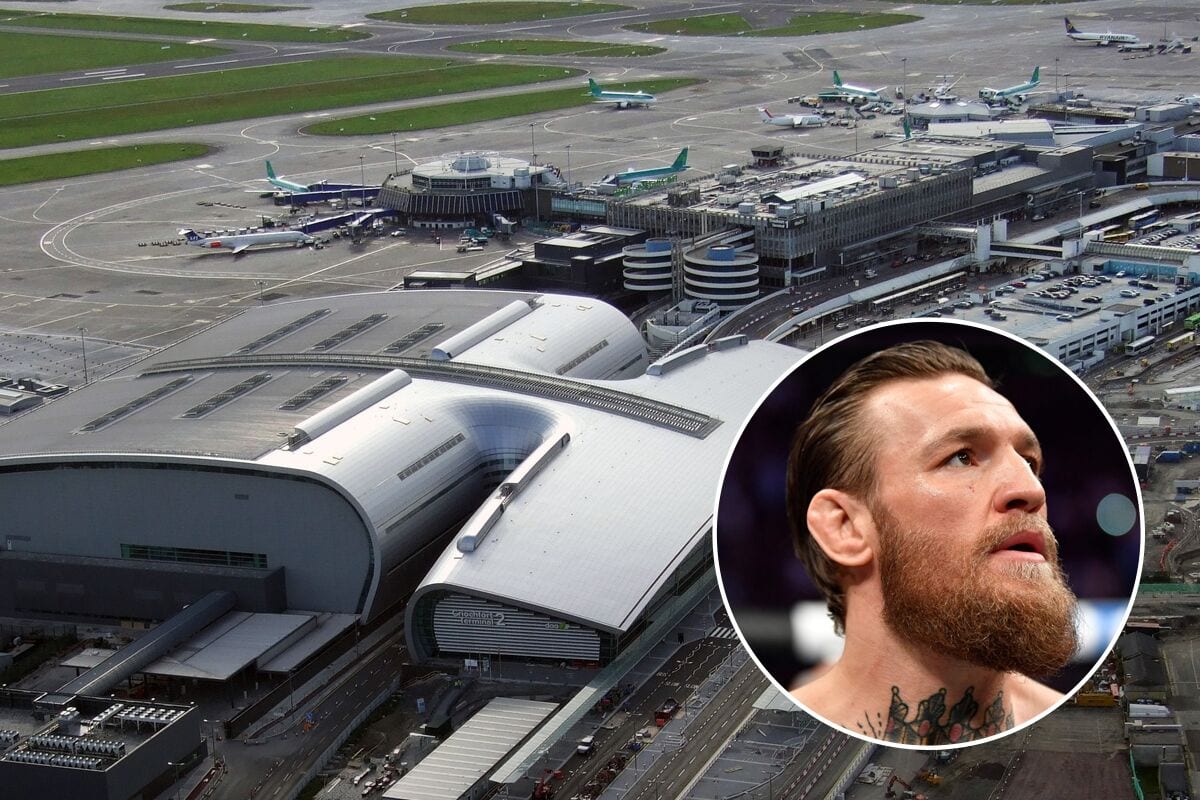 Conor McGregor has sounded an alarm as to Ireland's methods to mitigate the Covid-19 pandemic in his native country after hundreds of non-essential workers arrived in the country this week, many reportedly at the behest of a Dublin fruit-picking company. 
The Ryanair flight landed in the Irish capital this week from Bulgaria carrying strawberry pickers described as "skilled horticultural staff" by during the country's Covid-19 lockdown and comes as public pressure mounts on the importation of non-essential workers during the on-going health crisis.
A letter understood to be written by a Ryanair employee said that the flight contained almost 200 passengers and that social distancing guidelines were not being adhered during the journey.
"There was no social distancing on board, putting all the cabin crew at risk, there was also 200 bags in the hold of the aircraft putting the ground handling agents at risk," the letter reads. "I find this quite unsettling for myself and all my work colleagues as it's putting us at risk and [causing] extra stress which we should not have to deal with it during this time of Covid-19."
The influx of the workers comes during extensive coronavirus health measures in Ireland designed to restrict the population's movement and enforce various mitigation methods to curb the spread of the deadly virus as the number of lives lost in Ireland moves towards 500 as of Thursday.
Responding to the report McGregor, who has been a vocal advocate of social distancing guidelines throughout the crisis, said that the report of workers being imported comes in stark contrast to the measures being asked of the Irish people by its government at a time when even funerals are required to have fewer numbers of attendees.
Is this true @Ryanair? @DublinAirport? We cannot go to the funerals of our loved ones yet companies can pay to fly in 100s of workers from abroad.
To pick strawberries.@LeoVaradkar STOP THIS! I'm not doing this to dispute. For the sake of every human being on this island. STOP! https://t.co/MZi1w22FDG

— Conor McGregor (@TheNotoriousMMA) April 16, 2020
McGregor had previously called for all Irish ports to be temporarily closed at the height of Ireland's lockdown to all but the most essential of services, such as medical services and supplies, and noted that foreign workers have been welcome in the past and will be again in the future but said it presents too sizeable a risk to Ireland's communities and undermines the work of the country's already stretched healthcare sector.
Not enough. What about their movements and whereabouts for the 2 weeks prior to travelling? Monitored?
Placing the safety of our heroic essential workers who are simply following orders, at complete risk! Carelessly and wrecklessly.
And for what?
The picking of strawberries?

— Conor McGregor (@TheNotoriousMMA) April 16, 2020
Not against you Claire. Our heroic frontline would be more inclined to risk infection if it meant carrying essential medical personnel in. As they have done. But not for carrying strawberry pickers. The letter above is from a worried employee of Ryanair. An internal cry for help!

— Conor McGregor (@TheNotoriousMMA) April 16, 2020
Meath TD and Aontú party leader Peadar Tóibín echoed these sentiments, saying: "It does not make any sense that in the teeth of an global pandemic when you or I cannot travel 3km down the road, when we will have one million people on State welfare that an empty Ryanair flight was sent to Sofia, Bulgaria and returned home with 187 workers holding letters to pick fruit in North Dublin."
Fianna Fáil TD for Dublin North West Paul McAuliffe also criticised the move, saying that he sees it as "unnecessary", that other measures should have been implemented and that the move represents "poor judgement".
"Keelings, the fruit-picking company at the centre of the storm, said in a statement that without the importation of workers "it would be impossible to bring fresh Irish strawberries to the Irish market"
 McGregor has previously outlined a donation of €1.3 million to provide Personal Protective Equipment (PPE) and other medical supplies to Ireland's frontline healthcare staff.
Comments
comments