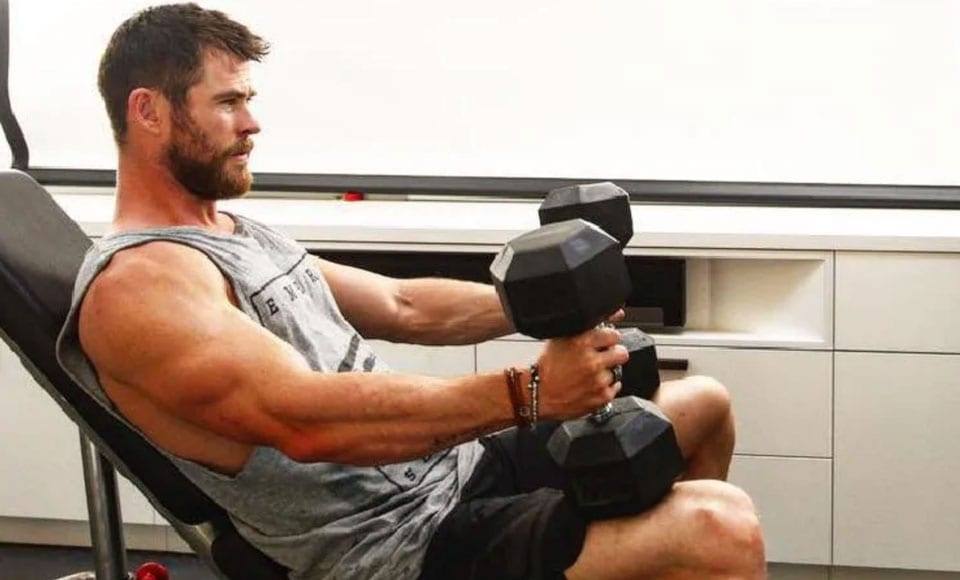 Ever wanted to look like a literal god?
That's what Chris Hemsworth was tasked with when he signed on to play Thor in the Marvel Cinematic Universe which, of course, meant that the Aussie had to spend countless hours working on his various muscle groups in the gym to sculpt his Asgardian physique. That's not where the work starts or stops, however, as Hemsworth also faced the challenge of correctly fuelling his body with the necessary nutrients needed to help him recover from his workouts and pack on extra pounds of lean muscle.
This is where expert dietician and nutritionist Sergio Perera comes into play and, as he told Men's Health, just because you are devising a specific diet plan doesn't mean that you have to skip on taste.
Hemsworth's day begins with a healthy 'Green Power' shake which, while it sounds like it may be more suited to the Hulk, provides Hemsworth with the foundation from which to apply himself in weight training.
Per Perera, it is: "made up of five to six different types of leafy greens and vegetables, low-glycemic fruits, nuts, seeds, fats and small amounts of sea salt to aid in electrolyte balance, nerve transmission and glucose metabolism."
At 10am Perera prepares a breakfast for Hemsworth which involves a selection of yoghurt and berries, three eggs on wholegrain toast or savoury porridge with boiled eggs. After that comes another shake before a protein-rich lunch of chicken salad with rice, ribeye steak or grilled chicken.
Because of the massive amounts of calories that Hemsworth burns through in a day, his post-lunch time is filled with healthy snacking with more protein rich foods, such as beef jerky.
By the time dinner rolls around, Hemsworth has already eaten two large meals had at least two shakes and, as described above, added some healthy snacks to his diet, so you might imagine that there is not much room left for a giant meal at the end of the day. Think again.
Dinner comes in the form of white fish or grilled lamb chops with fresh greens (uncooked if possible) as well as BCAAs (branched-chain amino acids) and magnesium or zinc supplements before retiring for some well-earned sleep.
The above diet plan is an expensive one and obviously not everyone can have the luxury of having a personal chef/dietician at their disposal but for those of us looking to make at least some changes to our diet and workout plan, this is a good place to start and adapt to your own individual needs and requirements.
So how does one begin to look like Thor? Simply put: regular, healthy meals coupled with an active workout plan, various supplements and plenty of sleep. If you can squeeze that into your routine you'll be well on the way to achieving the type of body capable of, in Thor's case at least, saving the world.
Comments
comments