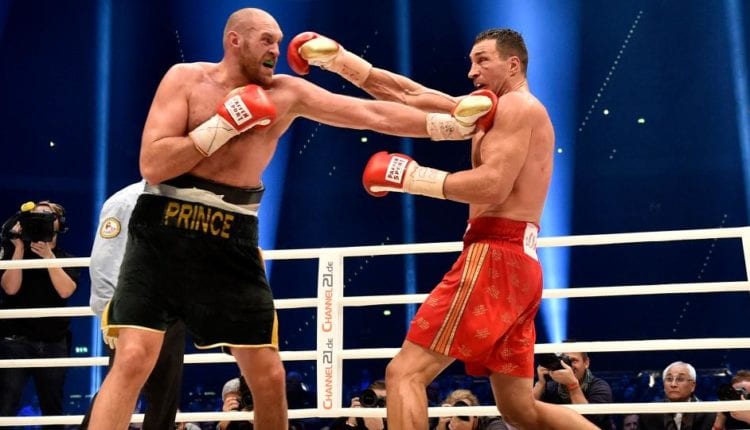 At one point in time, Tyson Fury was the bane of Wladimir Klitschko's boxing career.
The loudmouth Brit was the on to topple the seemingly unstoppable Klitschko after the Ukranian great ruled over boxing's heavyweight division for over a decade. But, while Fury might have taken Klitschko's titles, the former champion has to admit he'd like to see 'The Gypsy King' pull off the victory when he rematches Deontay Wilder next weekend.
"Either Wilder is going to knock out Fury or Fury is going to win on points. Personally, I respect Wilder a lot – he was in my training camp, we spent rounds in the ring. He's a great guy and a fantastic boxer. As many knockouts as he has, you've probably no one else, in current times, any heavyweights, including me," Klitschko said, speaking to The National.
"I think, or I wish, that actually Fury, believe it or not, might make it. Maybe not, but I wish he's going to. And then there's supposed to be a rematch between Fury and me. Am I announcing now a comeback? No, I'm not. Mark my words, I'm not announcing a rematch.
"But it could possibly be a good mix when, all of a sudden, Fury is going to win and a lot of different doors are going to open and excitement and things like that. But as I said, Wilder is going to win by knockout or Fury could win on points."
Comments
comments