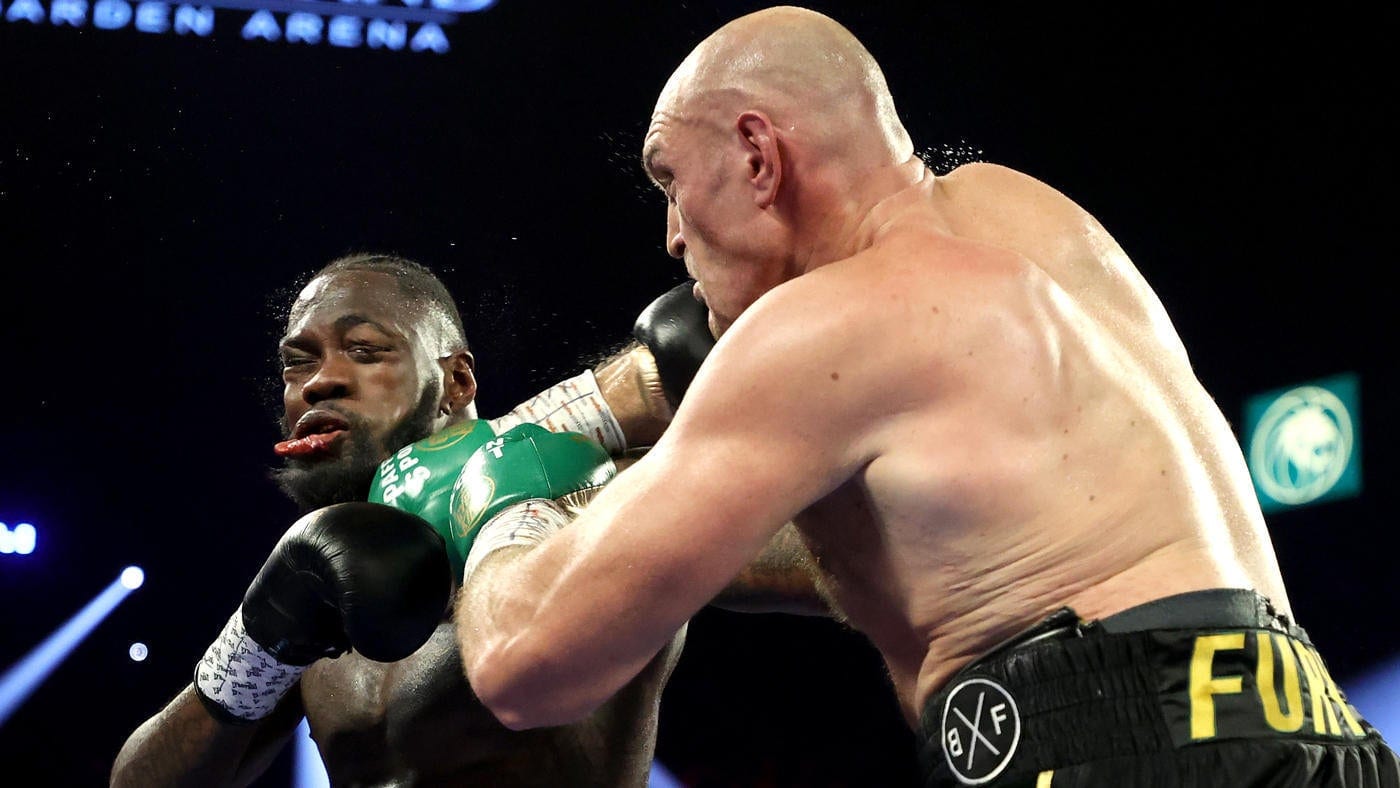 As has been noted on these pages on more occasions than we'd care to admit, combat sports retirements are often very temporary situations.
The latest indicator of this? Tyson Fury. The undefeated heavyweight king 'retired' from the sport following his knockout win against Dillian Whyte in April and now, some two months later, has revealed that he'll return to the ring to resume his professional career — so long as the price is right.
"We've got some very exciting news coming, I think the world's been waiting for our plan of action," Fury said in a video published by Frank Warren's Queensberry Promotions.
"We had a nice bit of Italian down in London, we had a long conversation about lots of stuff and… Frank do you want to take it from here?"
Warren chimed in: "We've looked at a couple of scenarios. I spoke to Tyson again today, and we're hopefully going to come up with something that Tyson wants to do. We've talked about various scenarios. Maybe an exhibition bout, we don't know. Something will come out of it. Once Tyson is happy, then I'll be happy, and whatever is going to be will be.
"There's obviously a lot of things to talk about, and the public will want to see Tyson Fury back in the ring, where he's the king. I want to see that.
"I get where Tyson is and what he's said, people retire and come back in a couple of years, I like fellas to fight when they're in their prime, and for me Tyson Fury isn't at his prime [yet]. That performance last time out was something else, but we're going to have a good chat and I'm sure we're going to have some good news we can announce fairly soon."
The most relevant fight would obviously be against the winner of the forthcoming title rematch between Anthony Joshua and Oleksandr Usyk — fighters who Fury denigrated as a 'bodybuilder' and a 'middleweight' respectively.
"There's something to be really excited about, but it doesn't involve Usyk or Joshua at this moment," Fury said.
"I will make a decision on all this. I've only just fought, not even three months ago. I wouldn't be expected to fight until October, November, December anyway.
"I've got no mandatories coming up. No one is rushing me to do anything.
"When this middleweight knocks out this bodybuilder again, there's only going to be one man to sort this absolute circus out, isn't there?
"What I would say to the people who want this fight to happen, you better have a big cheque book, because to bring the big 'GK' (Gypsy King) out of retirement, to redeem this country yet again, it's going to cost.
"I am a prize fighter and I do fight for prizes, but it's going to cost if you want me to do a mission on this middleweight and show you what a real heavyweight does to him.
"That's going to be expensive, you're going to have to have big pockets, and we can even talk then. Until [they fight], I'm going to stay in Morecambe, training like a lunatic."
Comments
comments