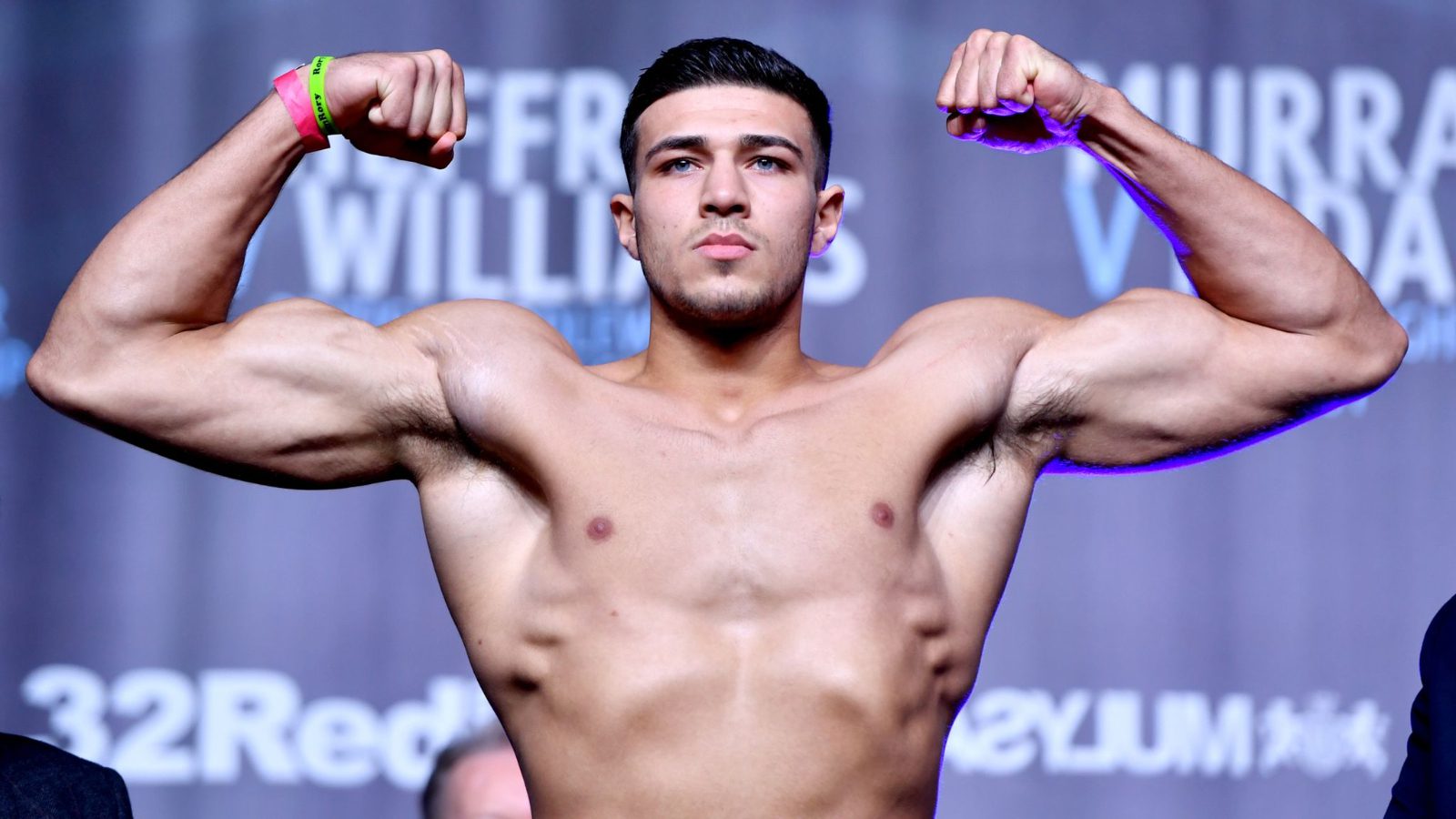 As far as Tommy Fury is concerned, Jake Paul has no business being in the ring with him this weekend in Saudi Arabia.
After two prior attempts fell apart for a variety of reasons, the two unbeaten rivals will finally clash this coming Sunday in a fight being billed as the toughest fight of each pugilist's still-developing career. But Tommy Fury, the half-brother of heavyweight champion Tyson, is of the opinion that his extended experience in the sweet science will see him breeze past the American YouTuber in their eight-round fight.
And he says his picture-perfect jab is evidence of his pre-fight predictions.
View this post on Instagram
Fury set an impressive score on punching machine, registering 841 out of 999 — with a left-handed jab.
"Do you know what I'm gonna do, I'm gonna use my jab because I don't wanna scare him off too much. If I use my right hand, he might not show up. I'm praying for him," said Fury afterwards. "That's what would happen in the ring, and that's just with the jab. That's the jab. That's what I'm saying, if I threw the right hand, he wouldn't be showing up."
He added to MMA Fighting: "The guy can't fight, he is what he is. If he wants to say some comments, let him try but all this is for me is good business. It's strictly business and it's just another man in the opposite corner who's getting knocked out.
"It definitely won't go past four [rounds]," he said. "But if it's over in one or two, it won't surprise me. If you interview me after the fight and said 'are you surprised it went that early?' because the first time I land on him, in the body or the head, it's over. That's just that. That's the prediction. As soon as I catch him with the first clean shot, it will be over."
Comments
comments