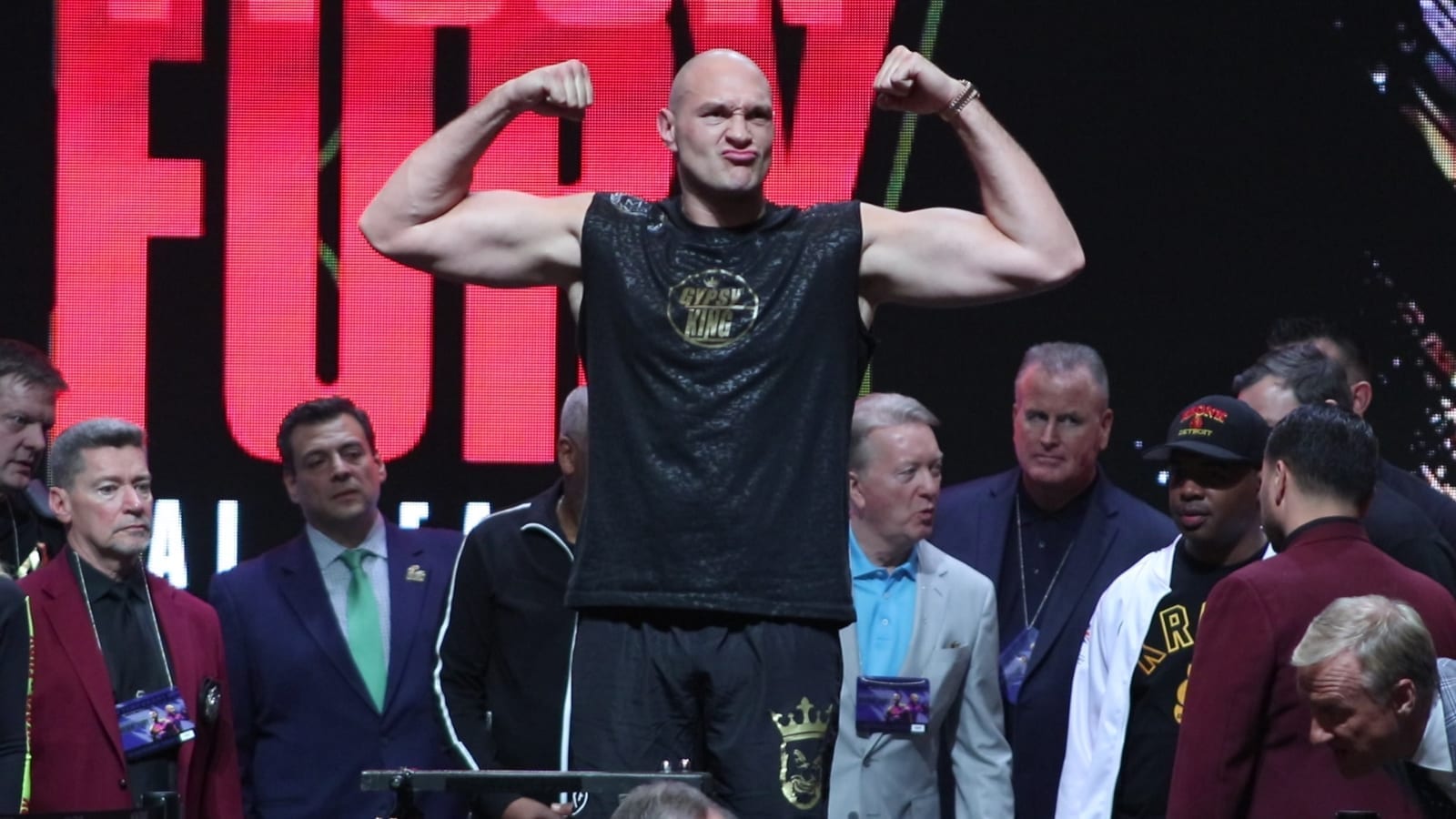 Tyson Fury believes he will once again defeat Deontay Wilder in the ring when they rematch in July.
Fury and Wilder are set to meet for the third time this Summer after Wilder exercised his right to a rematch after losing his WBC world title to Fury two weeks ago in Las Vegas. Despite the dominance of Fury in their most recent clash, the bout will still likely draw plenty of attention as Wilder attempts to reclaim his belt.
For Fury, he refuses to take Wilder lightly, even if he's had great success across their previous two outings.
"I beat him the first time, I beat him the second time, and I surely will beat him the third time," Fury said. "The one thing I will say about Deontay Wilder is he's a very worthy opponent, and he's a very dangerous opponent. He has that eraser power of 43 knockouts and only the one defeat. You can never write a guy off like that."
After his defeat, Wilder raised eyebrows with a series of statements in which he blamed a multitude of reasons for his loss. First, he suggested the costume he wore for his entrance was too heavy, before pointing fingers at the referee's performance and questioning his own cornerman's motivation for throwing in the towel.
Fury says he understands his opponent's mentality in finding excuses for a bad night.
"I can understand where he's coming from because in every fighter's mind there's always got to be a reason why they've lost," Fury said. "It can never be the simple fact of, 'I wasn't good enough on the night and I lost to a better guy'. It's always got to be the camp was wrong, the trainer's fault, it was the suit, it was my toe. There's always something. A problem. See with me, if I'm injured or whatever the problem is, it's like, okay the performance wasn't great. I'm gonna move on and crack on."
–
Comments
comments