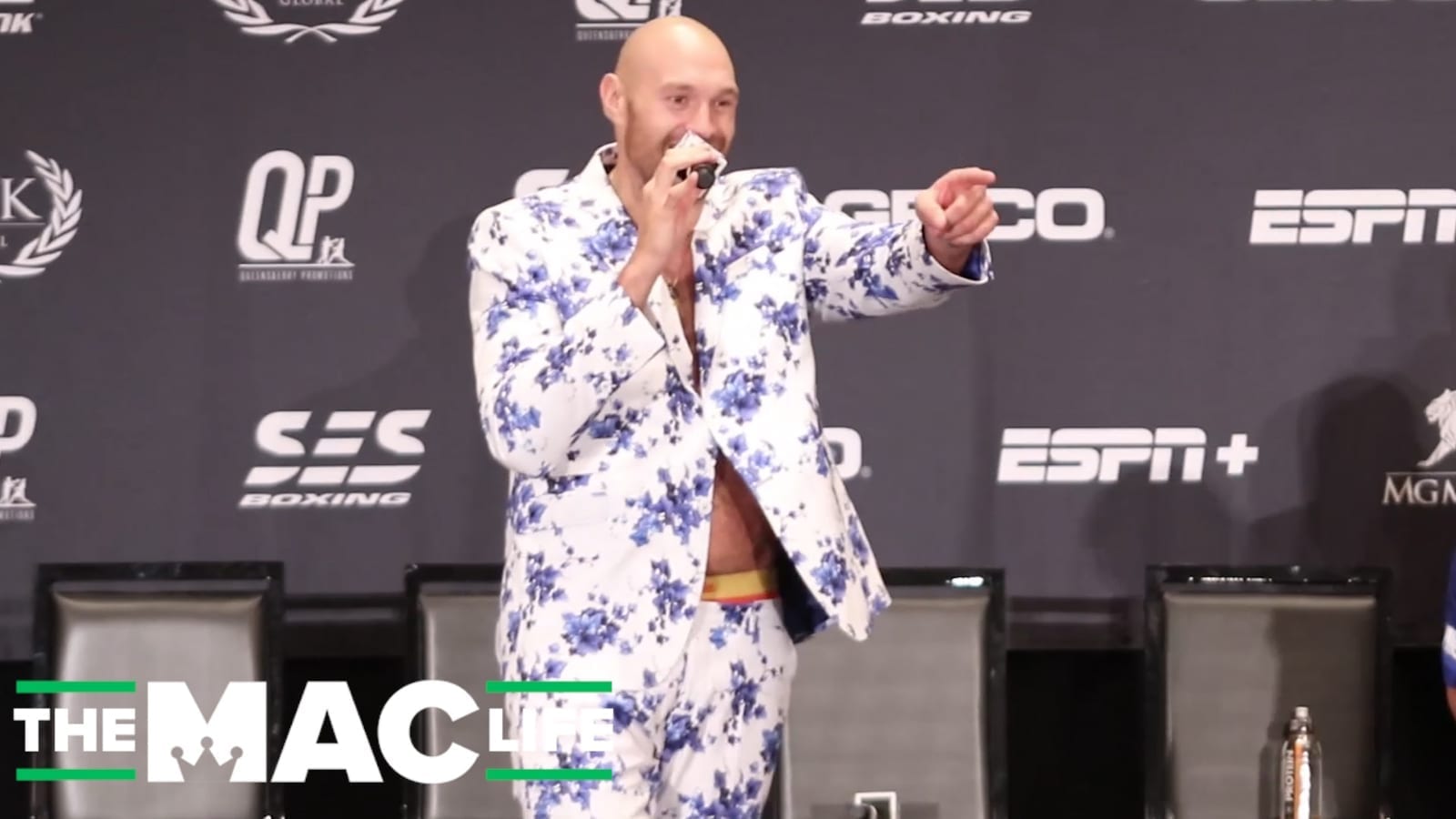 Tyson Fury is sounding more and more positive that he and Anthony Joshua will step foot in the ring over the next couple of months.
The Gypsy King has often cut a frustrated figure over the past year, unable to compete due to prolonged negotiations that have seen him stuck on the sidelines during the pandemic. Now, however, with offers officially on the table, it seems Fury is finally coming around to the idea that, actually, he and Joshua will finally fight.
"I think it will one hundred percent happen. One million percent happen," Fury said, speaking to Behind The Gloves. "I think we're going to know in the next couple of days who, what, where, when. I'm pretty confident this fight's going to get made in the next few days. From what I've heard, there's some big players involved and some big offers come in from very rich people and very rich countries. I'm sure they're going to be good offers.
"I'm very excited to finally get this fight and make this happen. I know he wants the fight and I want the fight, and we're just going to get it on and give each other a good hiding. He's going to try and punch my head in, I'm going to try and punch his in and we're going to lay it all on the line. For the boxing fans and for sport in general. This is the biggest moment, the biggest fight, the biggest sporting moment in my generation.
–
Comments
comments