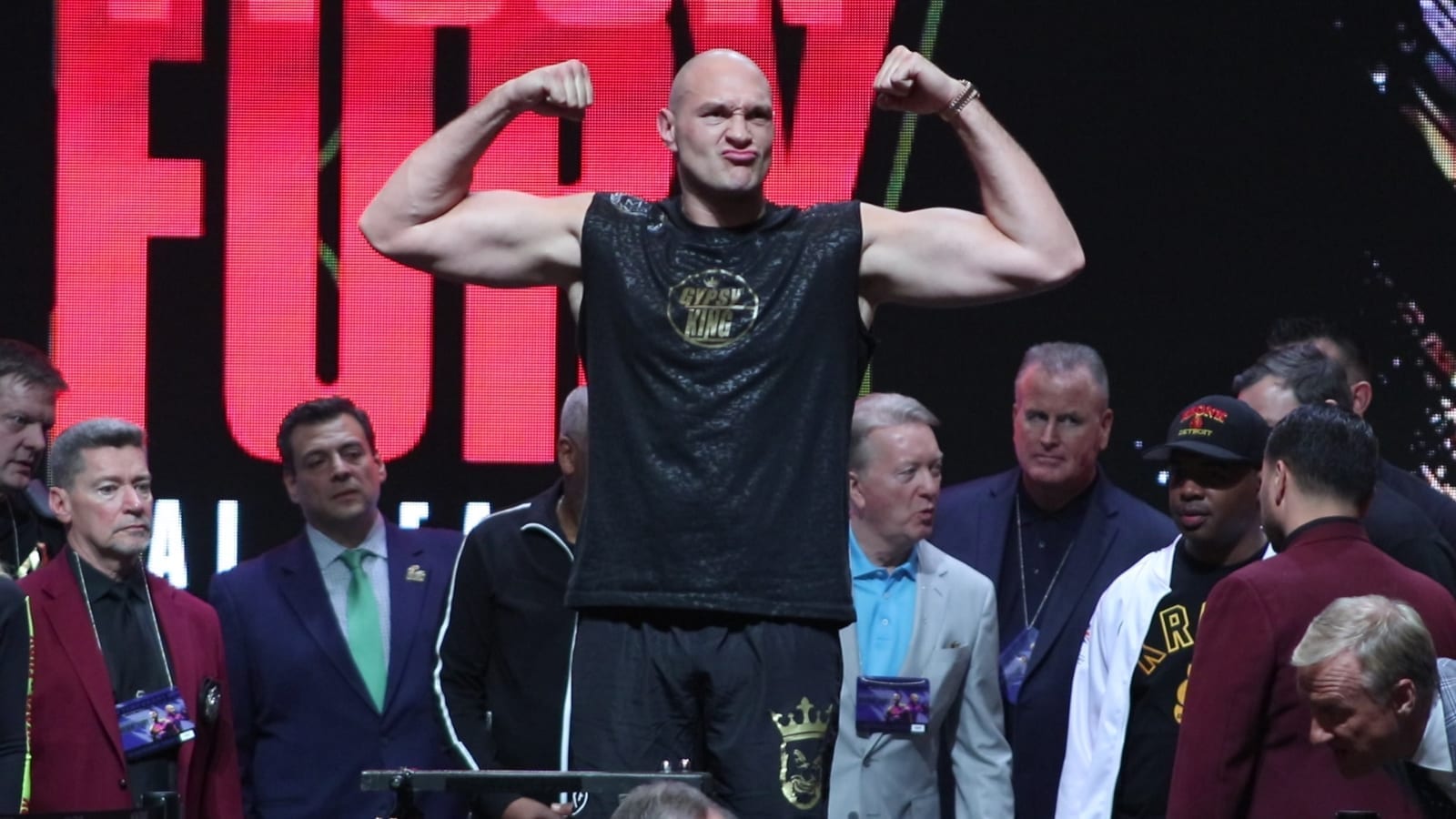 Tyson Fury has decided to move on from a third fight with Deontay Wilder after a date in 2020 was unable to be salvaged.
The two men were supposed to meet in the ring back in July but, much like the rest of sports, those plans were scrapped due to the coronavirus pandemic. New dates were repeatedly put forth, each increasingly later than the last. The crux of the issue, as repeatedly said by Fury promoter Bob Arum, was that fans were required in order to raise funds to pay the fighter's fees. With live audiences still mostly a rarity around the world, even December 19 — the most recent date suggested — seemed implausible.
Now, per a report from The Athletic after Wilder's team failed to meet a Friday deadline last week to propose a new venue and date, Fury has decided to wash his hands of the affair, move on to other fights and potentially meet the American down the road. According to Athletic reporter Mike Coppinger, sources have confirmed Fury is not contractually obligated to fight Wilder next year.
"I was looking forward to smashing Wilder again. A quick and easy fight," Fury said. "But Wilder and his team were messing around with the date. They don't really want to fight the lineal heavyweight champion. They know how it ends. The world knows how it will end: with Wilder on his ass again.
"Then they asked me if I would agree to push it to December. I agreed to Dec. 19. Then they tried to change the date again into next year. I've been training. I'm ready. When they tried moving off Dec. 19 and pushing to next year, enough was enough. I've moved on."
While Wilder's manager Shelly Finkel maintains the third fight will indeed go ahead, Fury himself says he will now look to get in the ring on December 5 in the United Kingdom in what will be considered a homecoming'. From there, fellow Brit and rival Anthony Joshua will be boxing Kubrat Pulev just seven days later, and should both he and Fury walk out unscathed, we will finally see the most anticipated heavyweight fight in boxing.
Thanks @mikecoppinger the Gypsy King is coming home 🇬🇧 See you all in December 👑 @mtkglobal @frankwarren @trboxing https://t.co/PUCBjOF91u

— TYSON FURY (@Tyson_Fury) October 12, 2020
–
Comments
comments