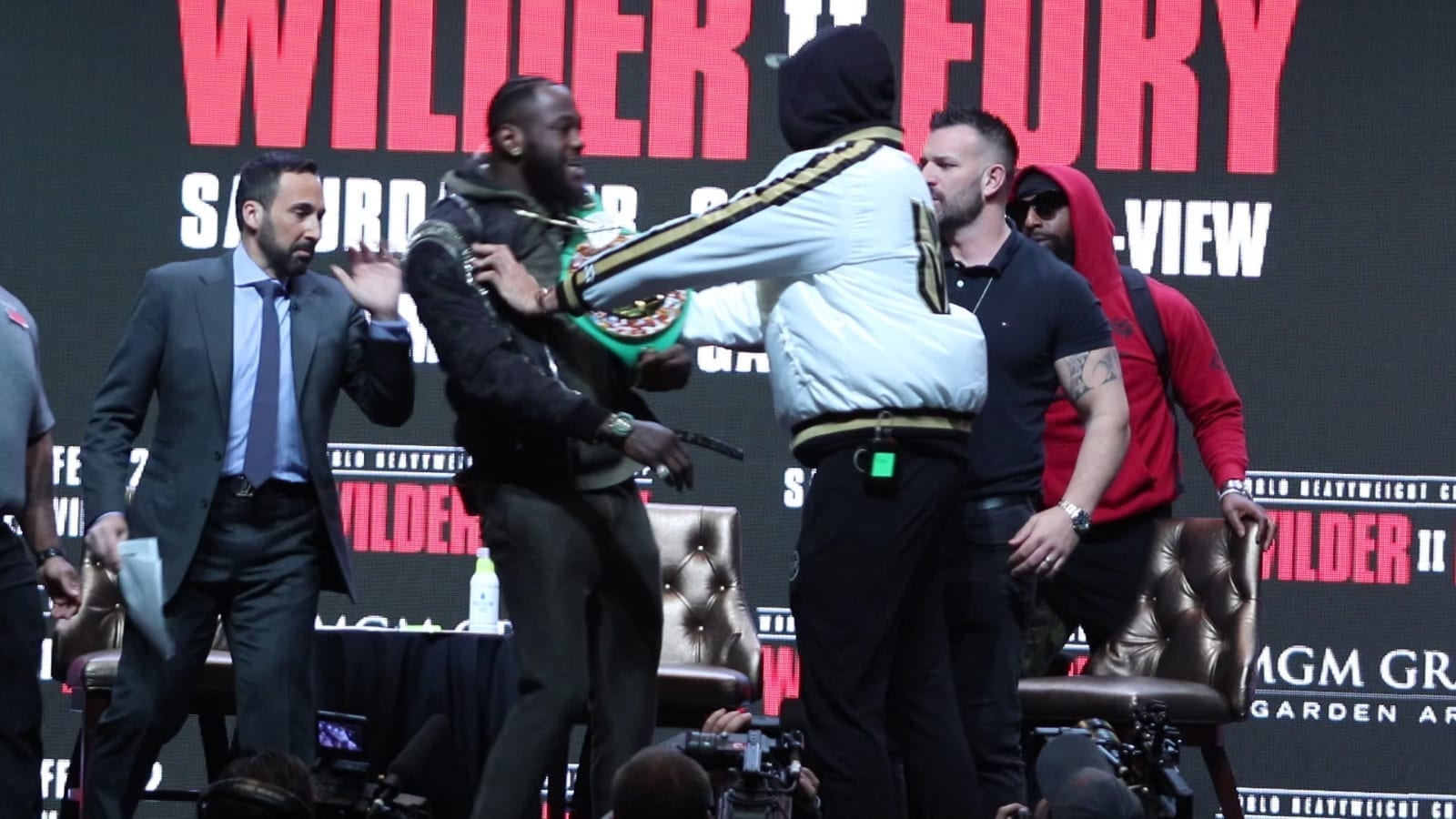 Since the fight ended in February, there have been no shortages of theories as to why Tyson Fury was able to manhandle Deontay Wilder in the ring earlier this year.
Costume weight, gloves being tampered with, cornermen acting as spies — it's all there. The latest accusation to emerge recently came from Wilder's younger brother, Maresellos Wilder, who recently indicated on social media his belief Fury had a blunt object inside his gloves to do extra damage.
"You know it's crazy when you great, they got to do everything that's underneath real to figure out how to stop you," Wilder wrote. "The most wicked shit about it is people on your own team will do anything for the hate. Money will help them opponents take you down.
"It was discovered by doctors that my brother has a dent in the side of his head. This is due to a blunt object struck against his head from his last fight. No glove or fist was able to cause the damage, according to the autopsy (sic)."
Shortly after the latest accusation, Fury took to his own social media and vehemently denied any wrong-doing.
"I've just read an article before saying that I might've had some blunt objects in my gloves, yeah, two big 19 stone 7 – 275lbs destroyers in each glove," Fury said. "So yeah, getting punched up the temple may do that to ya. Not unless Wilder's one trainer Jay Deas was in on the conspiracy as well, along with the Las Vegas State Commission guys who never left the room.
"Jay Deas was in the room when I had my hands wrapped, he examined them, he was in there when I had my gloves put on, examined them and everyone else was in the room.
"They don't leave you, we all know this. So everybody citing foul play, bullshit.
"And the next time, I'll put a dent in his boxing career, end it, because it'll be two knock-out losses in a row, bye-bye forever."
–
Comments
comments