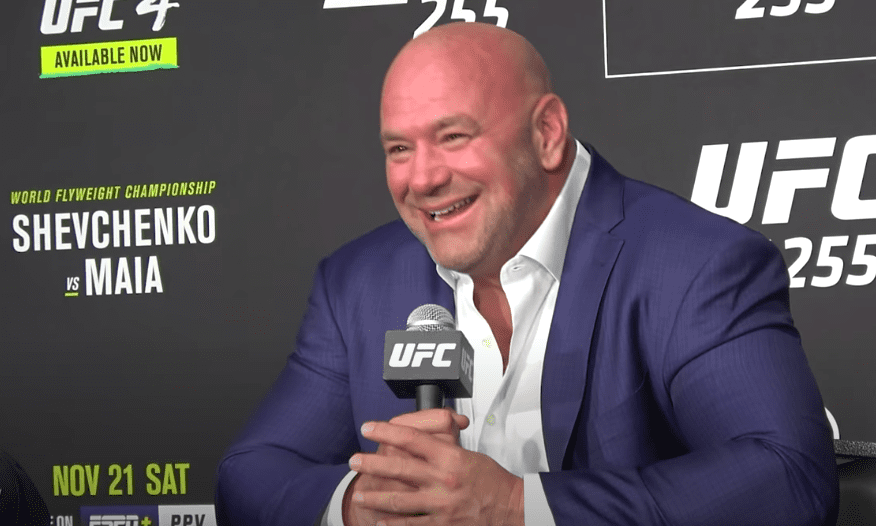 Dana White has promoted thousands of fights over the the years but never has he instituted something as bizarre as a 'no knockout' policy, but that is exactly what is planned for this Saturday's exhibition fight between Mike Tyson and Roy Jones — and White isn't a fan of the idea.
While some might suggest that a no-knockouts policy in a boxing match, exhibition or not, is just a step above having a 'no getting wet allowed' policy at a diving competition, the idea was implemented by California State Athletic Commission executive Andy Foster who is eager to maintain the exhibition status of the fight between the two fifty-something ex-pros.
"We can't mislead the public as to this is some kind of real fight," Foster said earlier this year. "They can get into it a little bit, but I don't want people to get hurt. They know the deal."
A boxing match without the possibility of a fighter getting 'hurt', or even without attempting to land knockout blows, isn't just a bad idea, White says, it is practically impossibly to enforce — particularly when the fight features egos as big as Tyson and his fellow boxing icon, Roy Jones.
"There's no knockouts?" White asked the media, including The Mac Life, at Saturday's UFC 255 post-fight presser. "They're not allowed to knock each other out? How do you enforce that?
"I'd like to bet that doesn't happen. Can you bet on that? I don't even know what to say to that."
Now, it remains to be seen if Tyson or Jones will adhere to any no-knockout policy and what the penalties — if any — might be for disregarding it, but judging by some of the comments made by Tyson on the eve of his first fight in 15 years, he doesn't plan on holding back too much.
"As soon as the bell rings, I'm on top of him," Tyson said recently. "That's my plan. As soon as I hear that bell, I'm right on top of him, I'm in his face."
Comments
comments