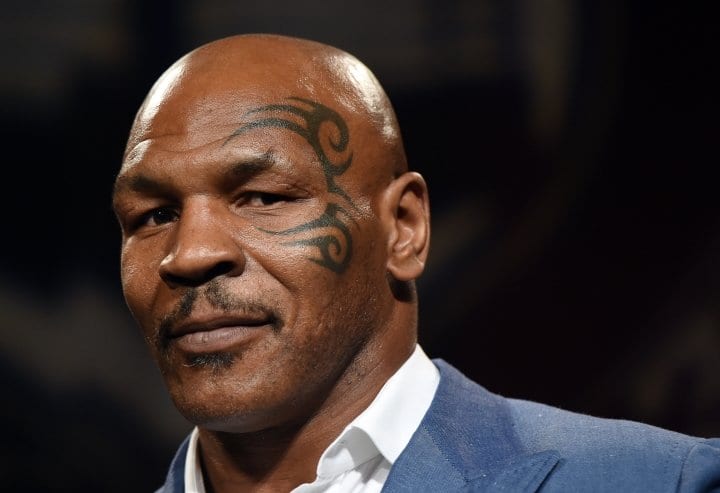 Mike Tyson's return is big news and with it comes big cash.
The legendary heavyweight is set to meet Roy Jones Jr. in an 8 round exhibition on September 12, in what will be Tyson's first contest in around 15 years. The bout will be featured on the growing social media site Trillier, and per a report by CNBC, has already driven a hefty price tag.
Triller is believed to have paid over $50 million for the pay-per-view rights, which Jones Jr. says will be around a $40 price tag. They'll also be releasing a 10 episode documentary leading up to fight night, and say the event will, "include significant undercard matches as well as iconic musical performances to be announced in the coming weeks."
Introducing my new venture. Legends Only League, bringing back legends of all sports. @TysonLeague https://t.co/HllhUXyYG4 pic.twitter.com/647q4g5LTX

— Mike Tyson (@MikeTyson) July 23, 2020
The fight is also in accordance with Tyson's new venture of 'Legends Only League', which is set up to be an outlet for retired athletes from any sport to return in various forms.
"Legends Only League will support athletes in their individual sports, creating some of the most epic competitions products ad live events in the world," Tyson said in a press release.
Tyson is considered one of the biggest names in sports, and while he ended his career on a slide, is revered as one of the best fighters of all time.
During his peak, Jones Jr. was capable of near superhuman feats inside the ring, and is also a Hall of Famer.
Comments
comments