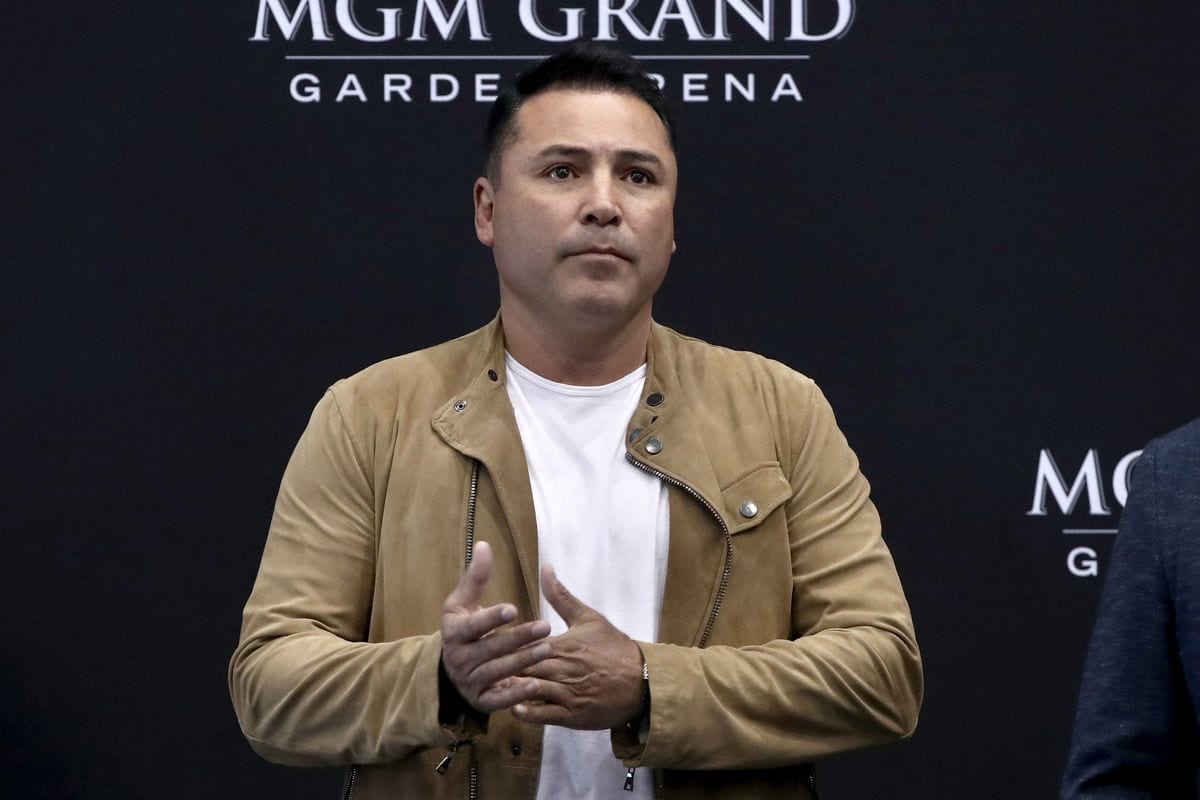 Oscar De La Hoya has announced he's coming out of retirement to return to boxing at the age of 47.
De La Hoya, who last competed in 2008 in a loss to Manny Pacquiao, told ESPN that he had been training and would begin sparring in the near future. He maintained his return would not be akin to the recent announcements by Mike Tyson and Roy Jones, and that he'd be fighting as a licensed professional.
"The rumors are true, and I'm going to start sparring in the next few weeks," De La Hoya said. "It's a real fight. I miss being in the ring, I love boxing. Boxing is what gave me everything I have today, and I just miss it."
De La Hoya will likely face a number of health tests and commission-asked questions before he's permitted to lace up the gloves again, but the Golden Boy promoter maintains he feels as good as he ever did and is certainly healthy enough to warrant a boxing license.
"Look, it's been a long time, yes," De La Hoya said. "But actually my jab feels faster than ever. I have to make sure that my conditioning is perfect, my health is good. And that's going to take place in the next few weeks. So we'll see."
As far as the who or when, that's yet to be determined, but De La Hoya has made no bones about calling out some of the current landscape over the past couple of years. Indeed, the former champion told ESPN he was unimpressed by the modern crop of fighters, and he woud be looking to return at a high level to prove his own mettle against them.
"All these fighters are not of the level that was 15, 20 years [ago], all these fighters are demanding so much money, all these fighters are demanding the moon," De La Hoya said. "And they're forgetting that you must train hard, you must work hard. So that's a huge advantage for me because I know what it takes to train hard, I know how to train smart. I know how to fight smart in the ring.
"These guys are in it just for the money — that'll be the big difference. I will fight for the glory, and these guys only fight for the money. And guess what? The glory will always win.
"[I'm targeting] Any top guy, any top guy out there."
Comments
comments