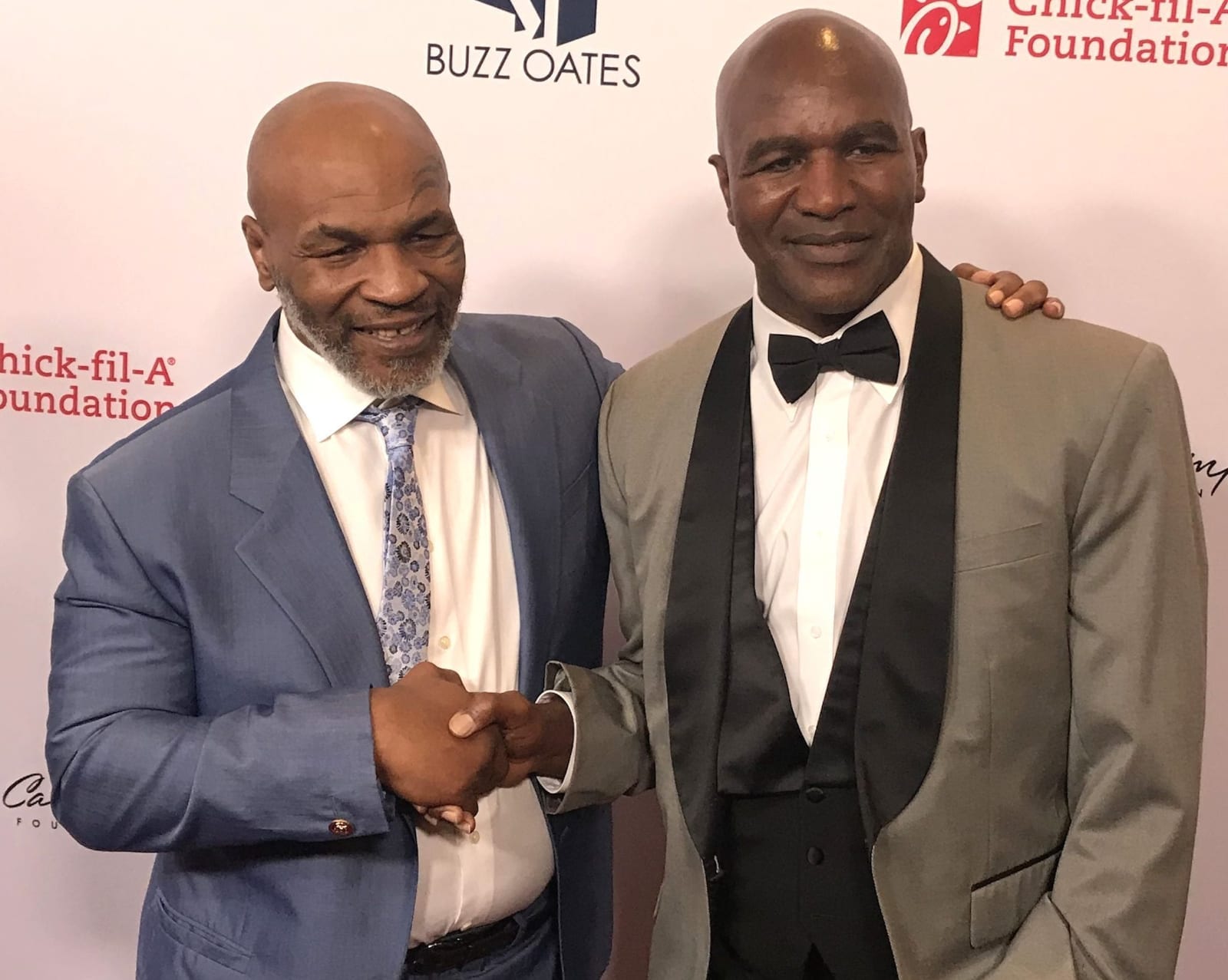 Mike Tyson says he and Evander Holyfield are in fact, set to battle for a third time.
Yesterday, Holyfield and his team accused Tyson through a press release of turning down $25 million for a trilogy bout on Memorial Day weekend, with Holyfield's manager describing negotiations as a "waste of time." In Tyson's mind, however, the fight is on with just a few formalities to cross over before an official announcement can be made.
"I see that happening in the near future, me and Holyfield," Tyson said, speaking to Haute Living. "Only thing we have to do is get some small fundamental differences [resolved], get some paperwork done and then it's on to the races with me and Evander … I just want everybody to know the fight is on with me and Holyfield. Holyfield's a humble man, I know that, and he's a man of God.. but I'm God's man and listen, I'm going to be successful May 29."
While Tyson's last foray into boxing against Roy Jones Jr. was with the Triller organisation, the boxing legend has since distanced himself from the promotion and instead reasserted his own 'Legends Only League' will take the reins on Tyson's future activities.
"I've learned so much, we don't need promoters," Tyson said. "What's a promoter? Overrated cheerleader? They tell a fighter how great he is, 'he's the best, he's gonna beat everybody'. I like promoters personally, but what do you need somebody in that position of business? To dictate your business, now you gotta be nice to this guy, kiss his ass, because he's the boss? No, you shouldn't have to do that, you should be able to go get your cheque and go do whatever the hell you wanna do and not have to talk to nobody."
View this post on Instagram
–
Comments
comments