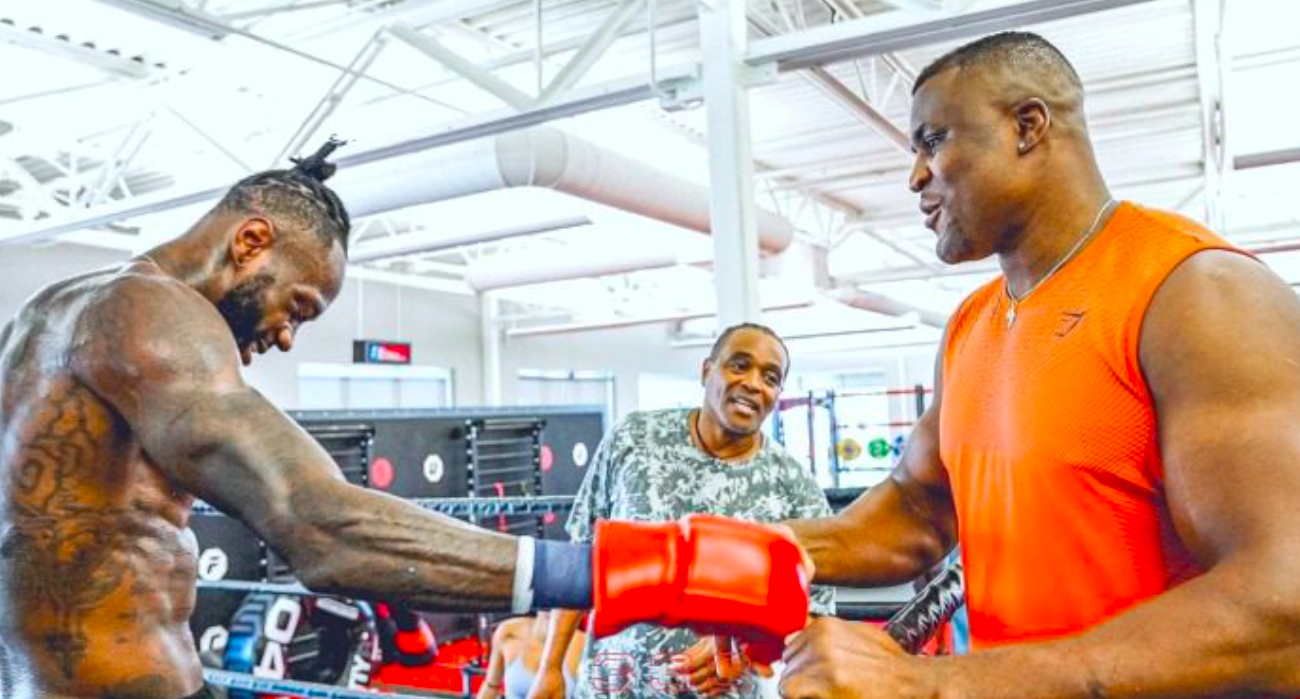 Former WBC heavyweight champion Deontay Wilder continues to signal that a boxing match against former UFC titleholder Francis Ngannou is more than just mindless gossip.
The two fighters, who are generally considered to be the hardest-punching heavyweights in their respective sports, have been for a long time linked to a bout against one another — particularly in the aftermath of Ngannou signing a big-money deal with the Professional Fighters League (PFL) which explicitly grants him opportunities to pursue boxing matches.
And while Ngannou's management team have so far made no specific inroads into how his professional boxing debut might progress, Wilder has again echoed a prior suggestion that he would be open to fighting 'The Predator' both in mixed martial arts AND boxing.
Speaking to MMA Fighting on Thursday in his native Atlanta while attending PFL 4, Wilder hinted that a rumoured December bout with Anthony Joshua is "99% done" — but if that falls through, he says that Ngannou would be a realistic option to fill the gap.
"At that specific date [in December], I'm not sure, but all things and anything are possible," Wilder explained. "Me and Francis have had discussions, we had meetings with both parties, as far as the team is concerned. So this is a real conversation that has been taking place, not only just amongst the combat … family, but amongst the teams as well, getting on the phone, everybody talking.
"So this is something that can truly happen to him. So the best is yet to come overall. There's so many things that I could say, so many things that I can try to put in words to say, but at the end of the day, we'll see what happens when it happens. That's the best way I can [say it] to give people a peace of mind. These things are in discussion, but we'll see what happens and when it happens, it's gonna be amazing."
Wilder also addressed Ngannou directly: ""Hey Francis, you listening? We discussed this before, and we've got many space and opportunity to discuss once more. I'm looking for a two-fight [deal] crossing over."
Ngannou has been linked to a host of top names in boxing since he first signalled his intentions to box, even appearing in the ring in London with Tyson Fury following his win over Dillian Whyte last year.
Comments
comments