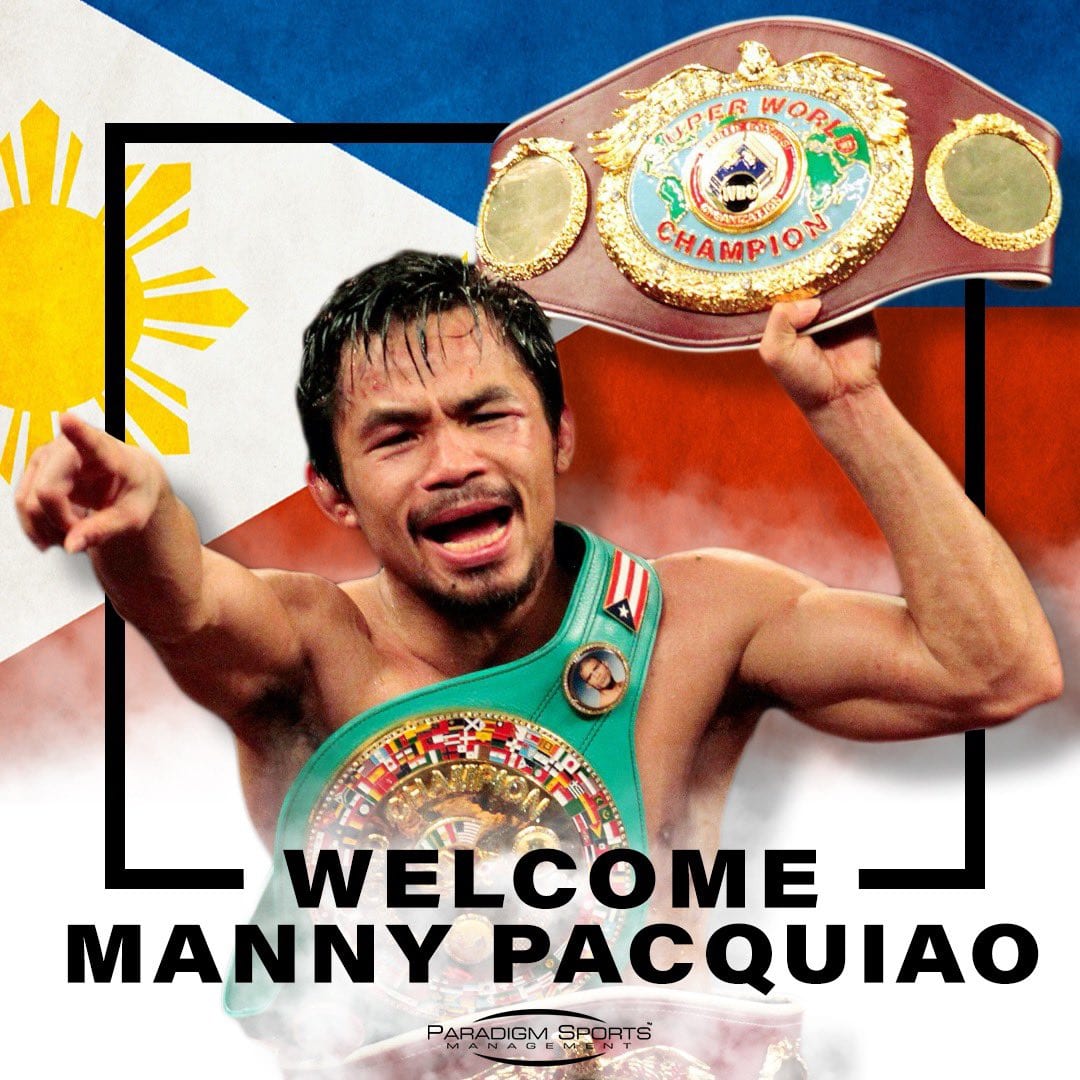 Legendary boxer Manny Pacquiao has signed with Paradigm Sports Management — the home of UFC icon Conor McGregor.
The two have been linked to a potential boxing match for a number of years now, an option that will likely heighten in attention and discussion now the two belong to the same management team.
Pacquiao's decision was announced earlier today via a press release and public statements, in which the only man to hold titles in eight divisions shared his gratitude at the move.
"I am proud to partner with Paradigm Sports Management and am excited for the opportunities that Audie Attar and PSM have to offer," Pacquiao said. "One thing I want everyone to remember is to always think positively. Never think negatively; that is the beginning of your downfall. Everything is possible."
Incredibly proud to announce that @ParadigmSM is officially representing Manny Pacquiao. I'd like to thank everyone involved in this, including our partners Arnold, Ping, Atty Brando, Jayke and the rest of Team Pacquiao back in Manila. Cannot wait to work together. #GP pic.twitter.com/EhS6b5jmdQ

— Audie A. Attar (@AudieAttar) February 11, 2020
Fans will remember that, ahead of his contest with Donald Cerrone, McGregor revealed there had been initial conversations with Pacquiao about a possible meeting in the ring.
"Me and Manny, there's been talks about the fight. There was an offer made on that … just not yet," McGregor said, speaking to ESPN. "It's very much so [a possibility] … there were negotiations going on."
While McGregor's next step is unknown, the Irishman made it clear ahead of his UFC return that he wishes to treat 2020 as a season, in which he'll remain active. The addition of Pacquiao to the equation would appear to add another option on McGregor's table.
Comments
comments