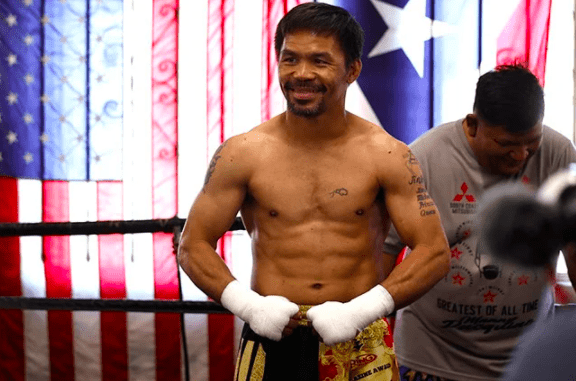 Multiple time, eight-division boxing world champion Manny Pacquiao has announced that he is ending his 26-year career in the ring.
The Filipino senator, who recently announced his candidacy to run for president in his home country, announced his decision early Wednesday, and in doing brings to an end one of the finest boxing careers of his generation. Pacquiao, 42, fought 72 times in a record-breaking career, winning 62 of those against eight loss and two draws, and his notable list of victims includes the likes of Ricky Hatton, Keith Thurman, Adrien Broner, Timothy Bradley and many more in a career which at one point heralded him as the world's top pound for pound fighter.
Pacquaio also took on Floyd Mayweather in one of the biggest boxing matches in history, losing by unanimous decision to the American fighter in their May 2015 meeting in Las Vegas.
View this post on Instagram
"As I hang up my boxing gloves, I would like to thank the whole world, especially the Filipino people for supporting Manny Pacquiao. Goodbye boxing," said Pacquiao in a video posted to his Facebook page.
"It is difficult for me to accept that my time as a boxer is over. Today I am announcing my retirement.
"Thank you for changing my life, when my family was desperate, you gave us hope, you gave me the chance to fight my way out of poverty," Pacquiao added. "Because of you, I was able to inspire people all over the world. Because of you I have been given the courage to change more lives. I will never forget what I have done and accomplished in my life that I can't imagine. I just heard the final bell. The boxing is over. "
Comments
comments