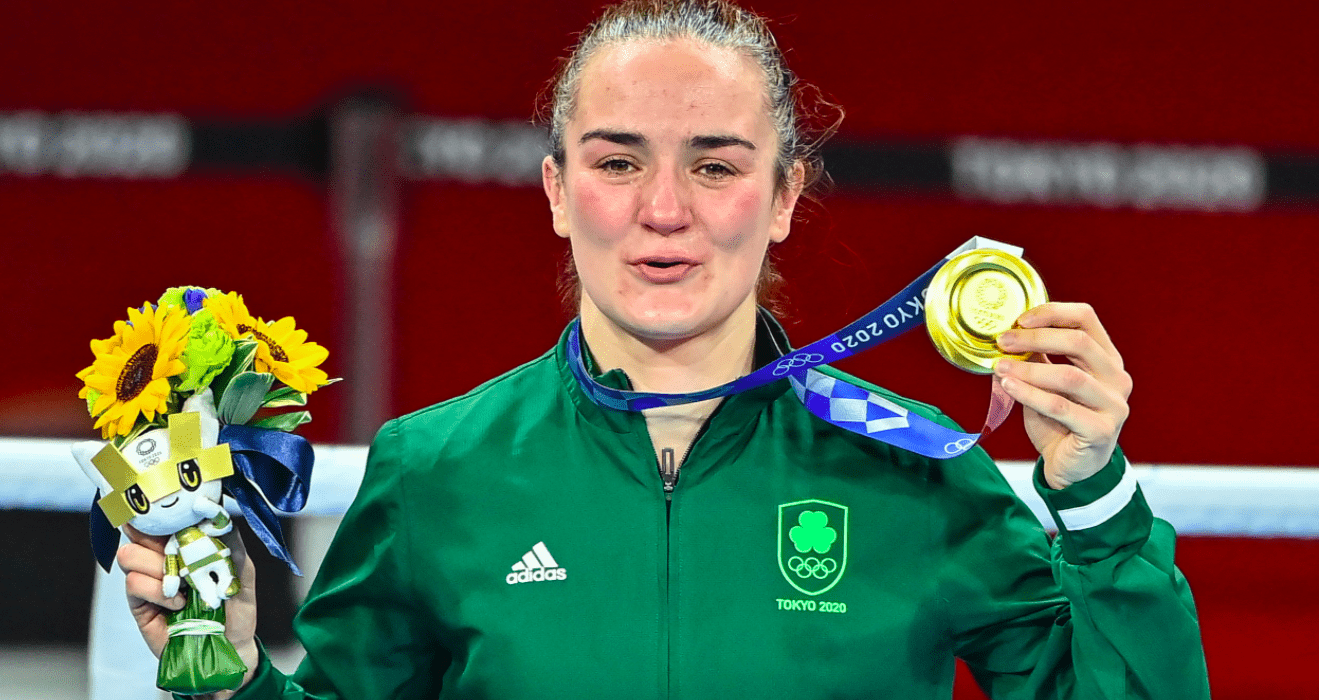 Michael Carruth, Katie Taylor and now Kellie Harrington.
Dublin woman Harrington has become just the third Irish boxer to win Olympic gold after she defeated Brazil's Beatriz Ferreira to claim lightweight gold in the same division in which Taylor triumphed in London in 2012, surging home in the final two rounds to overpower the reigning world champion.
It is Ireland's 11th gold medal ever, and the second such in Tokyo following the success of the rowing team and means that Ireland have won two gold and two bronze medals at the event in the Japanese capital. It is also Ireland's 18th Olympic medal in boxing, meaning that the sport now accounts for more than half the medals that Ireland has won in Olympic history.
The result when it came was deservedly unanimous, and so was the praise heaped upon the 31-year-old fighter.
"My warmest congratulations to Kellie Harrington on winning her gold medal at the Olympic Games. Hers is an exceptional achievement, and she is an inspiration for us all," announced Irish president Michael D. Higgins after the fight.
OLYMPIC CHAMPION!!! Outstanding Kellie! 🇮🇪🥇 https://t.co/QkGP72CTPX

— Katie Taylor (@KatieTaylor) August 8, 2021
I am so so happy and proud this morning. @Kelly64kg what an amazing fight! Enjoy the celebrations, welcome to the club champ 🇮🇪☘️🥊

— michael carruth (@michaelcarruth2) August 8, 2021
Ireland's two other boxing gold medalists, Michael Carruth and Katie Taylor, were both also quick to praise Harrington for her performance.
"OLYMPIC CHAMPION!!! Outstanding Kellie!" wrote Taylor on Twitter, while Carruth also noted his appreciation, writing: "I am so so happy and proud this morning. @Kelly64kg what an amazing fight! Enjoy the celebrations, welcome to the club champ."
Comments
comments