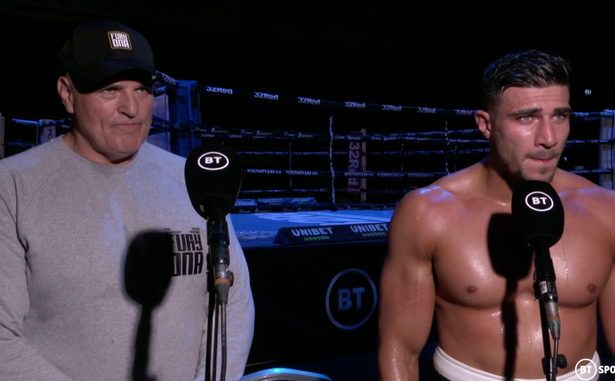 Around three weeks remain until Jake Paul's latest test in the boxing ring and John Fury, father of his forthcoming opponent Tommy Fury, isn't exactly thrilled with the lay of the land in advance of the fight.
Paul, the YouTuber turned boxer, has continually extended his 15 minutes of fame in the professional ranks with wins against fighters like Ben Askren and Tyron Woodley, both of whom were at, or towards, the end of their careers. In Tommy Fury though, Paul will face someone with actual boxing experience — but John Fury is cautious about what he feels might be going on behind the scenes at Paul's camp.
Speaking with Spanish newspaper Marca (via Bloody Elbow), Fury Sr. explained that he was non-plussed by what he cites as Paul's abject refusal to submit to submit to drug-testing form the Voluntary Anti-Doping Association (VADA).
"That bothered me a little bit because I wanted that in the contract, but they wouldn't do that," he said.
With VADA out of the picture, the drug-testing for the fight will be handled by the Florida State Boxing Commission, a regulatory body whose drug-testing is the same as that of WADA, the World Anti-Doping Agency. Paul was cleared of any irregularities by the local commission in Ohio for his most recent fight against Tyron Woodley.
Additionally, John Fury rubbished any claims that Tommy Fury may consider 'taking a dive' in the fight if he was to be offered a few more zeroes on his paycheque, saying that no man with the Fury name would ever consider such a move.
"We just want the fight because we know we can win it. People think that Tommy's getting paid to lose, they're joking. A Fury would rather be put to death than go down that road," he said.
Comments
comments