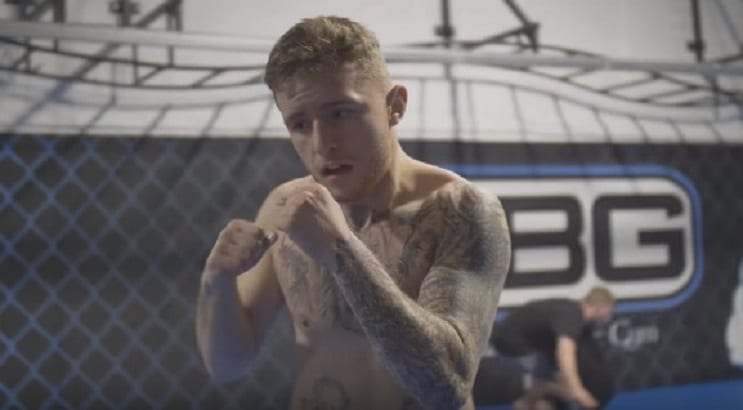 Chael Sonnen says he has a deal with Sean O'Malley to compete at an upcoming Submission Underground event — he just needed an opponent to give O'Malley a night of work.
According to James Gallagher, however, when he volunteered to meet the UFC rising star for a roll, he wasn't the sort of opponent O'Malley had in mind.
"One guy that I have locked down — Suga Sean O'Malley," Sonnen said. "Now just to break that down for you, this is a grappling event, Sean is a boxer-slash-kickboxer. I'm going to take his absolute best weapons away and give somebody the opportunity to get a 'W' over one of the rising stars in the sport.
"I have a deal with Sean. I will bring him out, walk him out there, and raise his hand by forfeit if nobody's got the balls to take him on. I've told him I'm going to write him a big fat cheque on December 20th, and I am! So any of you guys that are out there chirping…if you've got a contract with Bellator or UFC, and you want to try to fight a guy, and I'm going to take his best skills away, I need to hear from you."
Shortly after, Gallagher reposted the above video by Sonnen to his Instagram story with the caption: "Hahahaha my bollocks. Anyone BUT me. I agreed to a deal for this and all of a sudden he's out. The Jimmy show."
Following that, the Strabane man spoke to SevereMMA and reiterated that Sonnen (and O'Malley's) invitation was declined as soon as he offered his services.
"I agreed to a deal we made with Chael after I saw this video, and he turned it down." Gallagher said. "I seen the video of Chael Sonnen calling 'anyone' out to fight Sean O'Malley in a grappling match. So, then I went to my team, they went to Chael, we made a deal, and now all of a sudden now he doesn't want to compete on the show."
Comments
comments