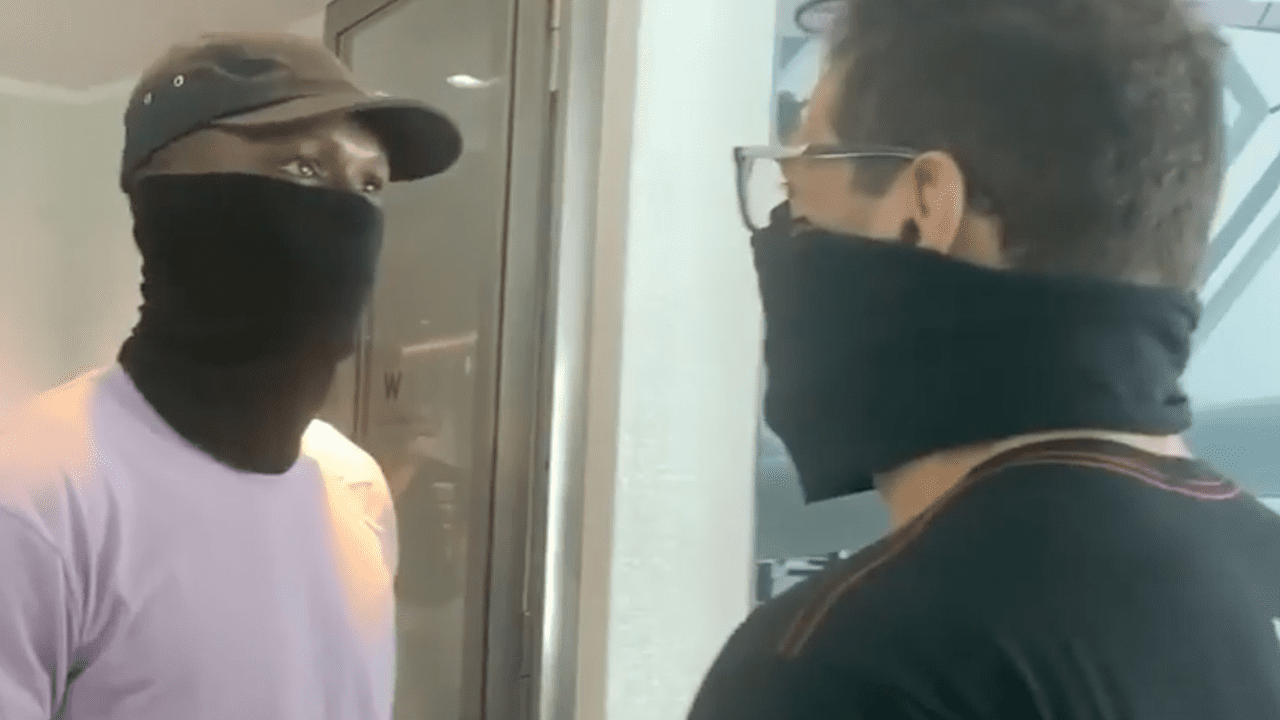 When Israel Adesanya and Paulo Costa bumped into each other in the fighter hotel over in Abu Dhabi, the entire moment was caught on film.
Viewers, it's fair to say, were surprised by the almost cordial meeting. Some were even left bemused after an almost violation of the promotion thus far, which has been to amplify the personal beef between the two undefeated middleweights.
Talk to the pair themselves, however, and you get the sense that the meeting might not have turned physical, it still had more gravitas than most realise.
"I went over there to kind of check his energy," Adesanya said today.. "I went there, sized him up, patted him on the shoulder to feel how dense he is. I shook his hand because I wanted to feel the kind of pressure he put on, from a guy who said 'I won't shake his hand when I beat him.' He's just like one of those dogs that just barks behind the fence, but when the fence opens up he just comes around like, real timid.
"So I went to check his energy and I even said, 'You look skinny.' I expected him to take that the wrong way, but he and [his manager] were giggling like little girls, so I already knew what I already knew. It just confirmed that I knew that they were gonna submit to me, so yeah, he didn't check out when I checked him."
In Costa's mind, it was a betrayal of Adesanya's own self. A revelation that the champion wasn't at all how he portrays to the media.
"He changes a lot his personality, his persona," Costa said. "The Adesanya that I saw on the video conference was very disrespectful guy. He show his fingers a lot to me. When I met him upstairs he was very kind, very gentle. When I saw him I was ready for a different kind of guy. He came and he gave his hand to shake his hand and asked how I'm feeling."
The two meet this Saturday night at UFC 253.
Comments
comments