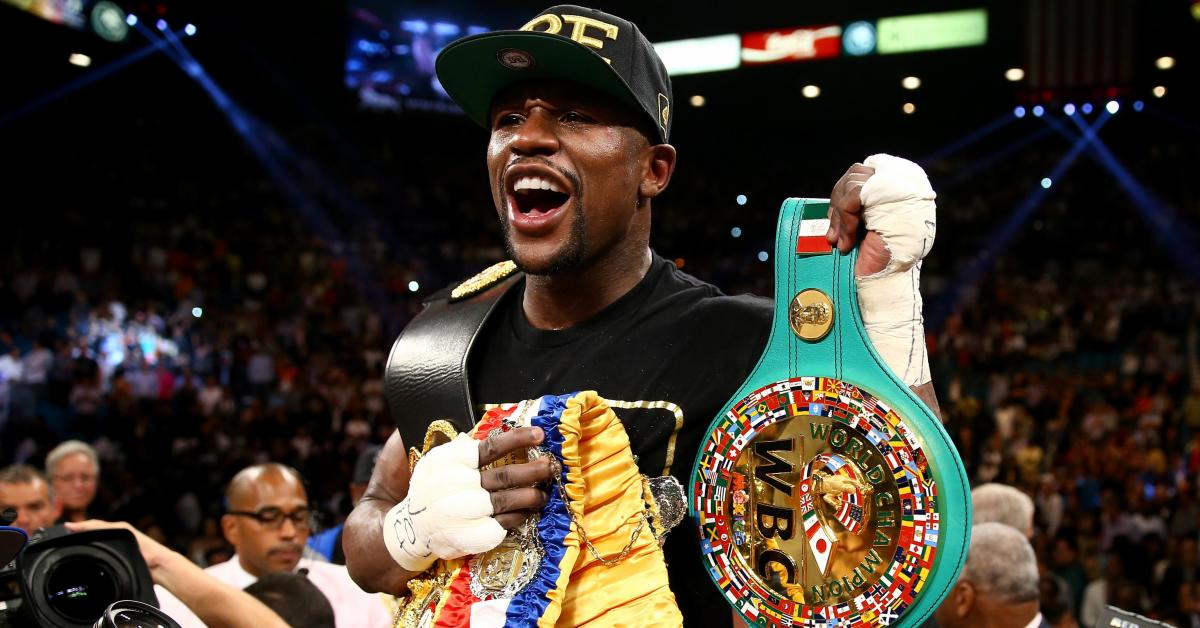 Floyd Mayweather says he and UFC president Dana White are in regular contact, and do intend to work with each other in the future.
The pair were seen courtside at a basketball game last year, and spiked interest by suggesting they were negotiating a deal to see them go into business together — although neither man would commit to what that business would look like.
Despite the coronavirus, Mayweather maintains those conversations are still on-going.
"Me and Dana talk," Mayweather said, speaking to USA Today. "I wouldn't say always, but we'll text and talk on the phone every once in a while.
"Dana's a cool guy, he's a great guy. And he's doing a helluva job with the UFC and I'm proud of him. And we look forward to working with each other in the future. Are we going to work? Absolutely."
It's not clear whether or not that means a Mayweather return to action after retirement, but recently White himself — after putting ideas of going into boxing on hold — says COVID-19 had the unexpected side effect of re-inspiring him.
"I would say that COVID was a blessing for Zuffa Boxing. So I'm working on a fight right now that I'll be announcing soon. I will be putting on a fight here soon in boxing," White said, speaking to UFC Arabia. "We'll see how this thing goes. I'm just dipping my toe into the water. I'm not diving into this head first. I think that I have a cool concept, and I'm going to give it a shot … This is a fight I've been wanting to do. I'm excited about doing this, and I'm going to play with it to see how it works out."
Comments
comments