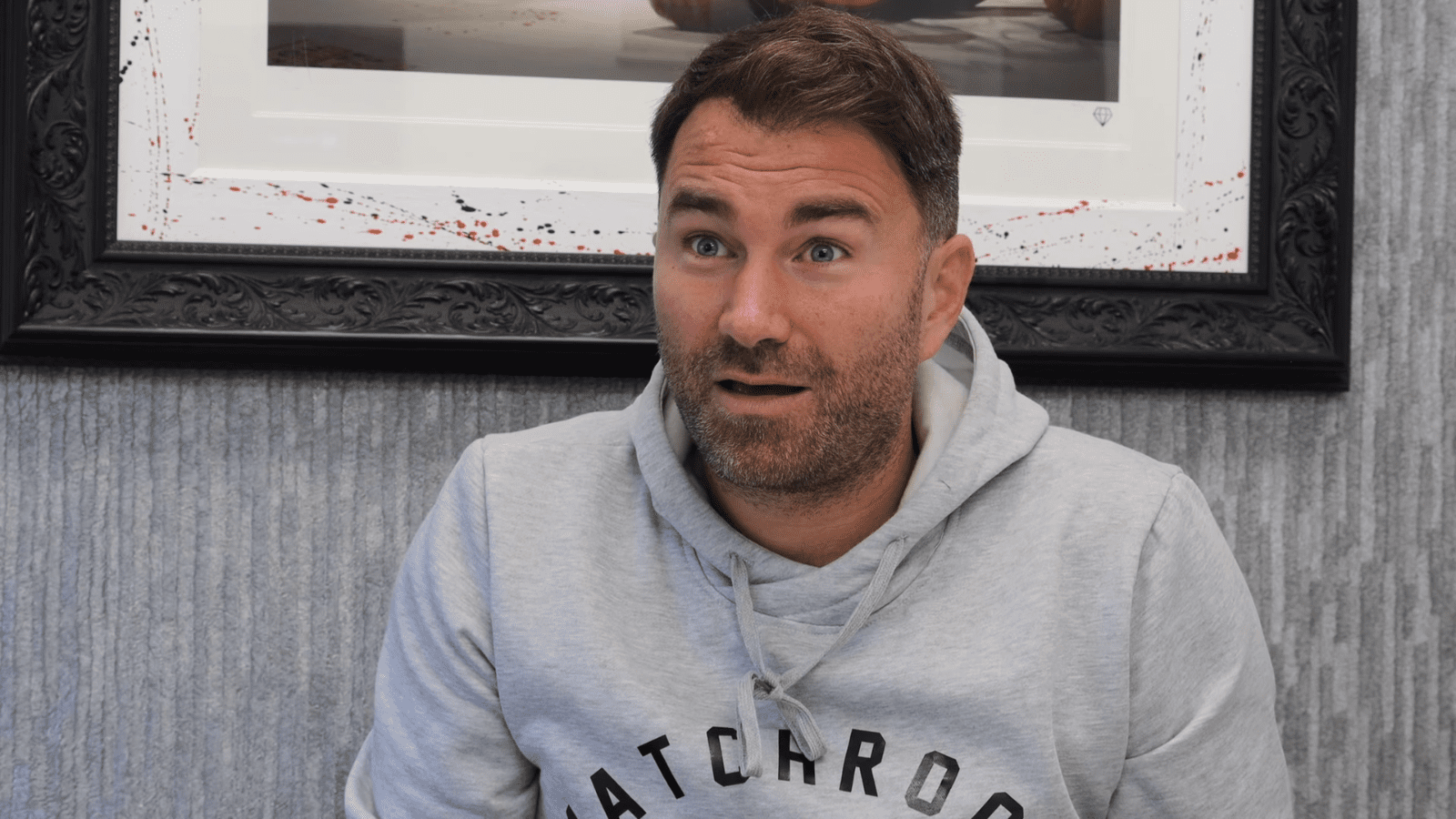 Eddie Hearn can't quite believe the manner Deontay Wilder is carrying himself in since losing to Tyson Fury last year.
Wilder has made repeated headlines for hurling accusations around about a conspiracy behind his loss to Fury, firing his longtime trainer Mark Breland and suggesting his water was spiked.
From his perspective, Hearn says the destruction of Wilder and Breland's relationship is a sad state of affairs.
"I listened to Deontay Wilder's interview last night," Hearn said, speaking to iFL TV. "It was so bizarre. I don't like it really, because Mark Breland — for a lot of people who are a little bit younger than me, you probably never got the chance to watch Mark Breland fight. What a fighter. And a good boxing man, he's dedicated his whole life to the sport.
"I kind of feel a bit bad that it's kind of ruined his legacy. In the future, when you talk about Mark Breland, you wont' be saying this guy was WBA world champion and what a great fighter and he was a good trainer, you'll be saying this is the guy Wilder accused of spiking his drink.
"Go and listen to that interview by Deontay Wilder last night. He's completely lost his mind. Completely lost his mind. When you start talking about yourself in the third person — "Let me tell you what kings do" — what are you talking about? Kings? "Yeah because I'm a king", you're not king, mate. You got beat. You could become king, but you're not at the moment.
"He's like, "The reason Mark Breland's doing this, and I thought this all along, he's actually jealous of me," so what he threw the towel in and he spiked your drink because he was jealous of you?"
Either way, Hearn is left puzzled by Wilder's actions and wonders why the former champion has been out of action for so long.
"I don't like either of it, it's never nice when that was obviously a strong relationship at one stage. And I don't like it when it goes bitter. I dunno. Deontay Wilder just pops up on bizarre YouTube channels, have you noticed? He's not giving interviews to traditional media like major outlets, and he just pops up on some random thing. Sounds like he's sort of relaxing a little bit at home and just.. I couldn't believe it when I listened to it. I couldn't believe it."
Comments
comments