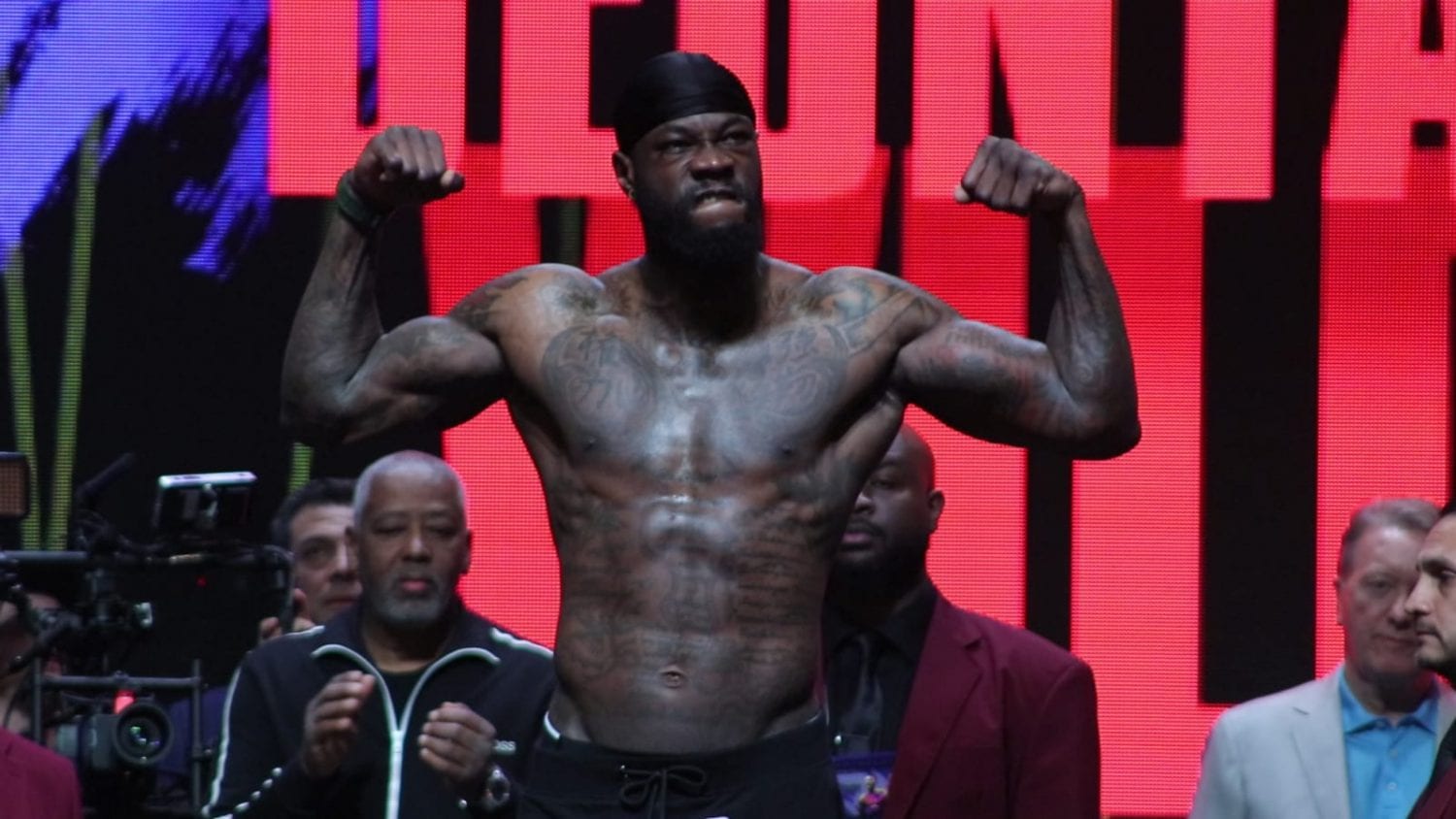 Deontay Wilder has said he wants a third fight with Tyson Fury, and it seems he's prepared to force the issue.
Per a report from The Athletic, Wilder and his team have filed a motion to enforce the now-infamous rematch clause in his contract with Fury, and the case will be seen by a mediator, who could, in turn, tell Fury he has to meet the American in the ring.
The hearing is set to start this week.
For Fury, it could serve as an exceptionally irritating roadblock, as the WBC heavyweight champion was set to compete on home soil on December 5 against Agit Kabayel as a tick over fight ahead of two monster clashes with Anthony Joshua next year.
Realistically, the manner comes down to the language of the contract. According to Mike Coppinger, the rematch clause did expire in October, and despite the coronavirus pandemic being an insurmountable issue to overcome, that's not Fury's issue in the court of law.
Should the mediator believe the language suggests the rematch clause can be considered as going on in perpetuity, it would seem Fury is then potentially obligated to grant Wilder his rematch — something he told Gareth A. Davies he didn't want to do after Wilder's recent barrage of excuses for the defeat in their second bout.
"I agreed to every date they said. Every date that was mentioned, I agreed to. It's not worth me looking at it now," Fury said. "It's over. Deontay Wilder has tried to bring my character down with the bullshit he's said. If I was like the rest of the world, I'd probably sue him for defamation of character for about a hundred million. But considering I'm not, I'm not really interested in doing that type of thing. He'll never get a shot at me now. Finished. For what he's said — Losing is one thing. Everbody can lose to a better man on the night, but to come out with the amount of BS that he's come out with over the last eight months.
"He's conveniently waited until the contract expired before he's opened his mouth. It's ridiculous and I don't really want to give him any air time. That's it for the Bronze Bomber."
Wilder has blamed his entrance costume, the referee, his trainer throwing in the towel, Fury's gloves being incorrectly worn, Fury hiding an object inside his gloves, and his water being drugged for the seven round drubbing he took earlier this year.
Comments
comments