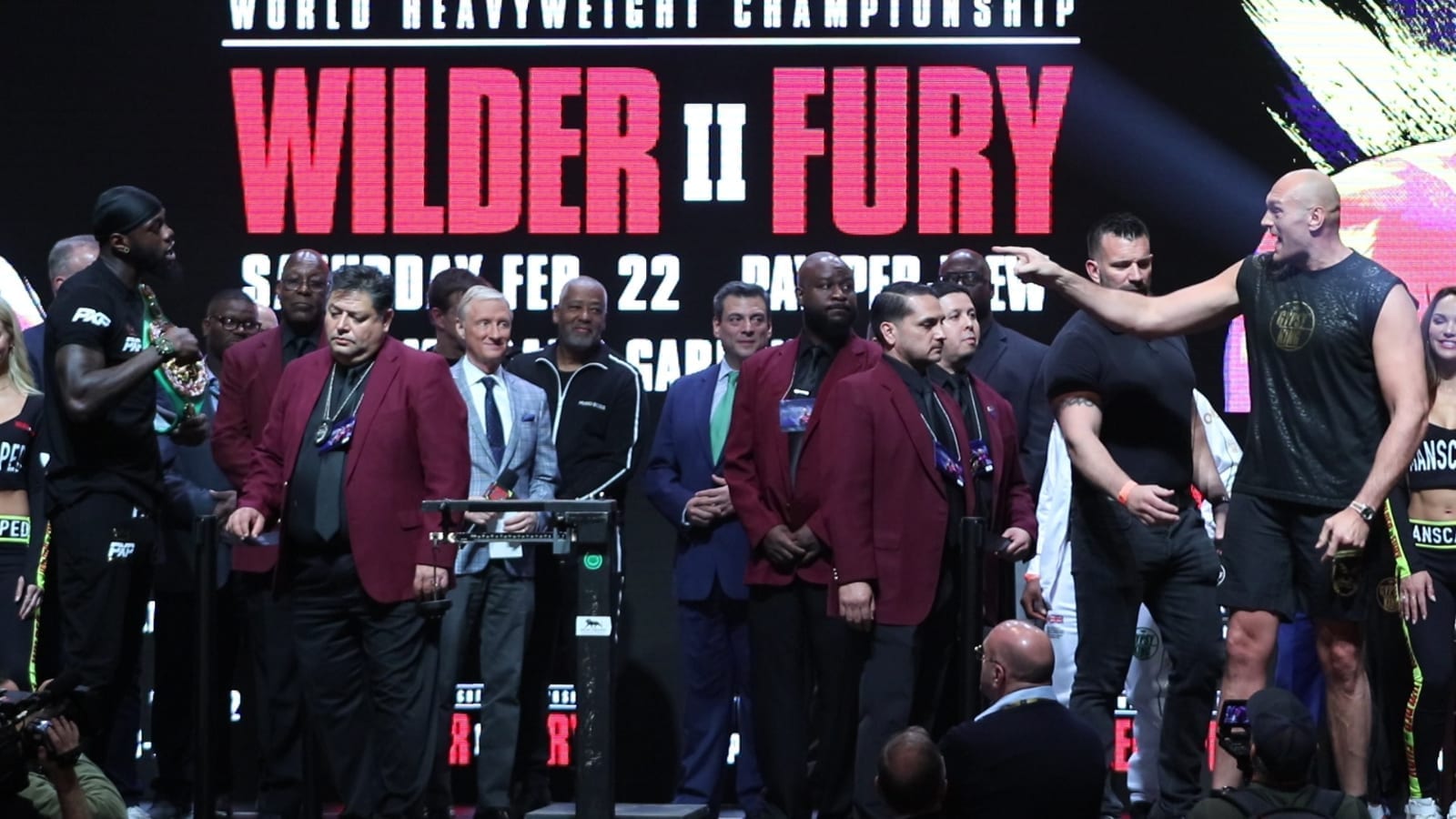 Deontay Wilder wants a third go at Tyson Fury.
The former champion, who lost his world title to Fury last weekend via a seventh-round stoppage, has invoked the rematch clause in his contract for the last contest and the pair will meet for their third contest later this year. It's believed July 18 at the MGM Grand Garden Arena is the preferred date and venue, as first reported by ESPN.
The purse split for the final fight will be 60/40 in Fury's favour.
Over the past two years, Wilder and Fury's rivalry has lit up the boxing heavyweight scene, particularly with the drama found in both bouts. In the first, the two went to a controversial draw after the now-famous twelfth round in which Fury rose from unconsciousness. In their second and most recent fight, Fury completely changed tactics and for the most part beat Wilder with relative ease.
In the end, Wilder's coach Mark Breland threw in the towel — much to Wilder's chagrin.
After the fight, Wilder told the media he felt his entrance costume had cost him stamina and strength in his legs, and was a large reason for his substandard performance. He also stated the referee had helped Fury by not punishing him for what Wilder felt were illegal tactics.
With Fury now being tied up for the Summer, fellow Brit and world champion Anthony Joshua will now likely meet Kubrat Pulev in June at Tottenham Hotspur Stadium. Should both he and Fury win, however, a unification bout with the two could be found at the end of the year.
Comments
comments