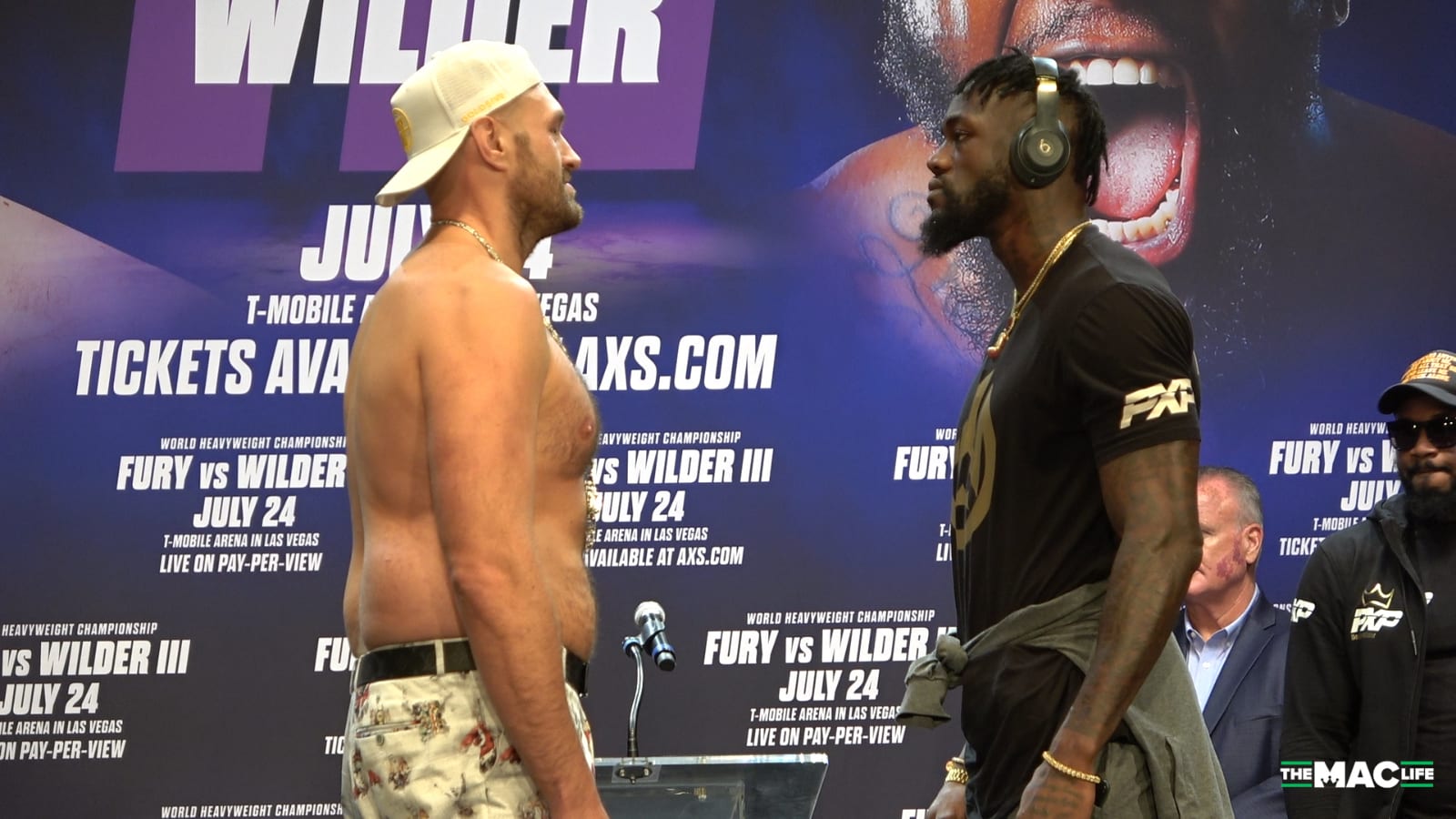 Deontay Wilder says he's coming to meet Tyson Fury with ill intentions on July 24.
The former heavyweight champion is set to meet his rival for a third time next month after an arbitrator ruled he was entitled to a contracted rematch. Since his defeat to Fury last year, Wilder has made no bones about how personal the affair is, accusing the 'Gypsy King' of nearly every conspiracy theory in the book to cheat his way to victory.
And, while Wilder was mute at the press conference yesterday, he did speak to Sky Sports and reveal his mindset coming into fight number three.
"I am going to do more than punish him, I am going to do the most brutal thing you can come up with in your mind," Wilder said. "I hate him now, I think nothing of him, there is bad blood and it will always be there. Hate is a motivation to destroy, that's what the devil does every day. I have never felt this way about any opponent before. Dominic Breazeale was the last one I disliked most."
Wilder and Fury have both been out of the ring since their February fight last year, but the American maintains it will be Fury, not him, who suffers the consequences.
"The lay-off has been good for me and bad for him. Because I have had time to progress, they should have got me earlier but they ran and tried to dodge me after I had done right by him and put food on his family's table," Wilder said. "A lot of things will be different, the world will see. During the pandemic, I trained non-stop and I have been building. Defeat has not affected me, I have always been happy, I have been able to spend time with my family and now I am ready to go. Whatever Tyson does in this third fight, I will have an answer for. Just like when the phone rings."
Comments
comments