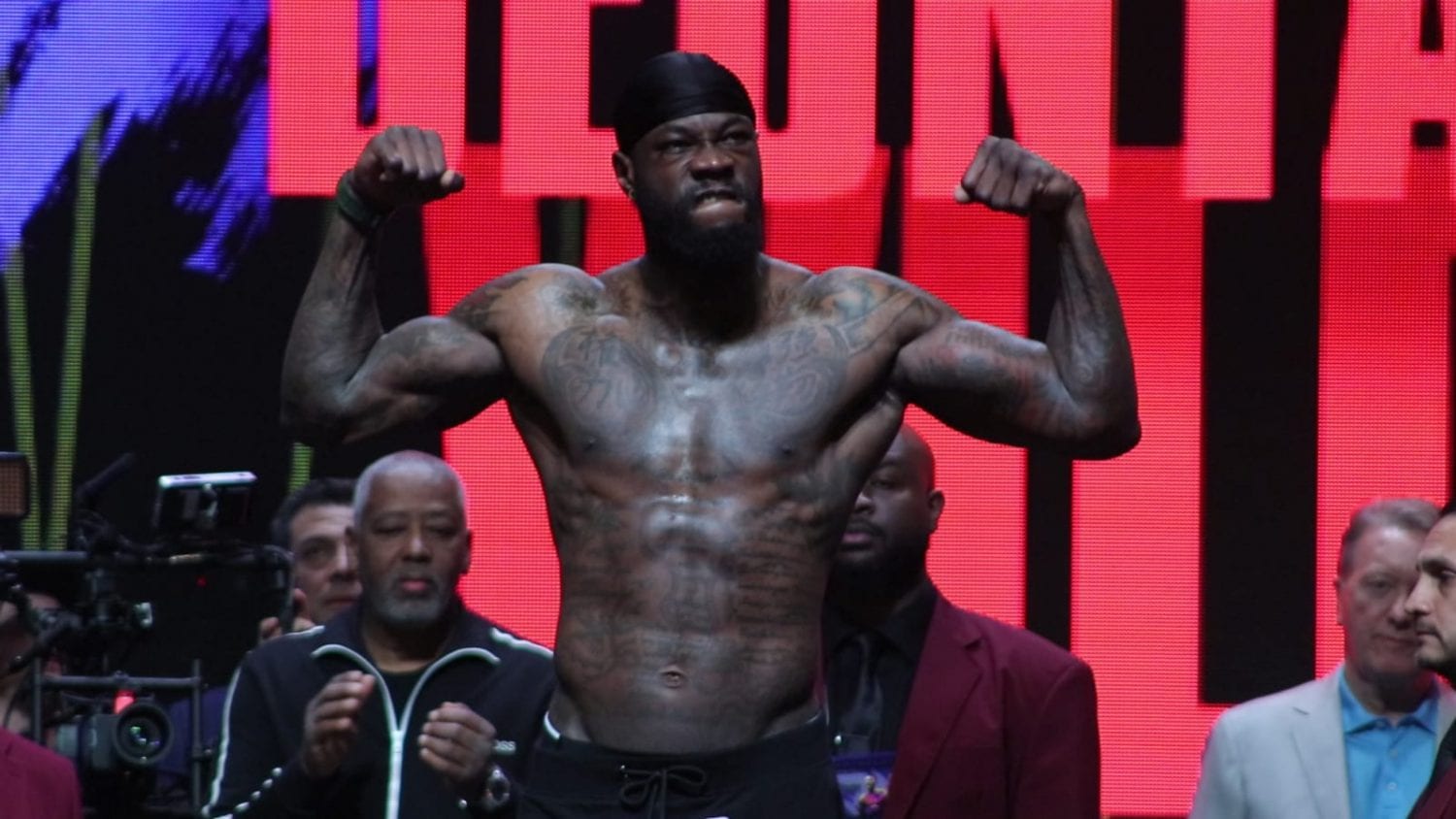 Deontay Wilder believes he's as influential a figure in boxing as Floyd Mayweather and Muhammad Ali.
Wilder was asked on 78SportsTV broadcast by a journalist how he felt about the comparisons made regarding himself and the two iconic boxers, particularly in regards to the attitudes showed towards them from fans throughout their boxing career. In Wilder's mind, there's an easy link between himself and the two greats.
"You got Floyd and you got Ali and those two great men in the sport that have done their thing," Wilder said, speaking to BFTB boxing. "I can see the comparison of both. When it [comes to] Floyd, they always said he was boring and his style, which he showed great boxing skills, he showed great IQ in the ring, offense and defence, it still wasn't enough for people. And then when a king like me come along, and show you just the opposite, show you so much power, so much athleticism … it still ain't enough.
"And then with Ali, to take a stand not only inside the ring but outside the ring, he was one considered one of the most hated men's in America. And when you got Deontay Wilder come along to take that same stand outside and inside the ring, it seem like it ain't enough, it seem like they have these buck-dancers that dance in our kind to go against us and try it down, but you can't buck-break me, man, I'm chosen.
"… Ali is one of my idols in boxing. I appreciate to be compared to him, and I can see the comparison of what he stood for. Especially in the times he did it in, the years he did it in. Man, oh my goodness. I just want to take that same stand here, because I'm not afraid. You have so many other guys in this world who have a stronger platform than I … they don't have the nerves. They don't have the courage to take a stand like I do, so they stay quiet. They wait on guys like me to speak out."
Wilder meets Tyson Fury on July 24 in Las Vegas, Nevada.
Comments
comments