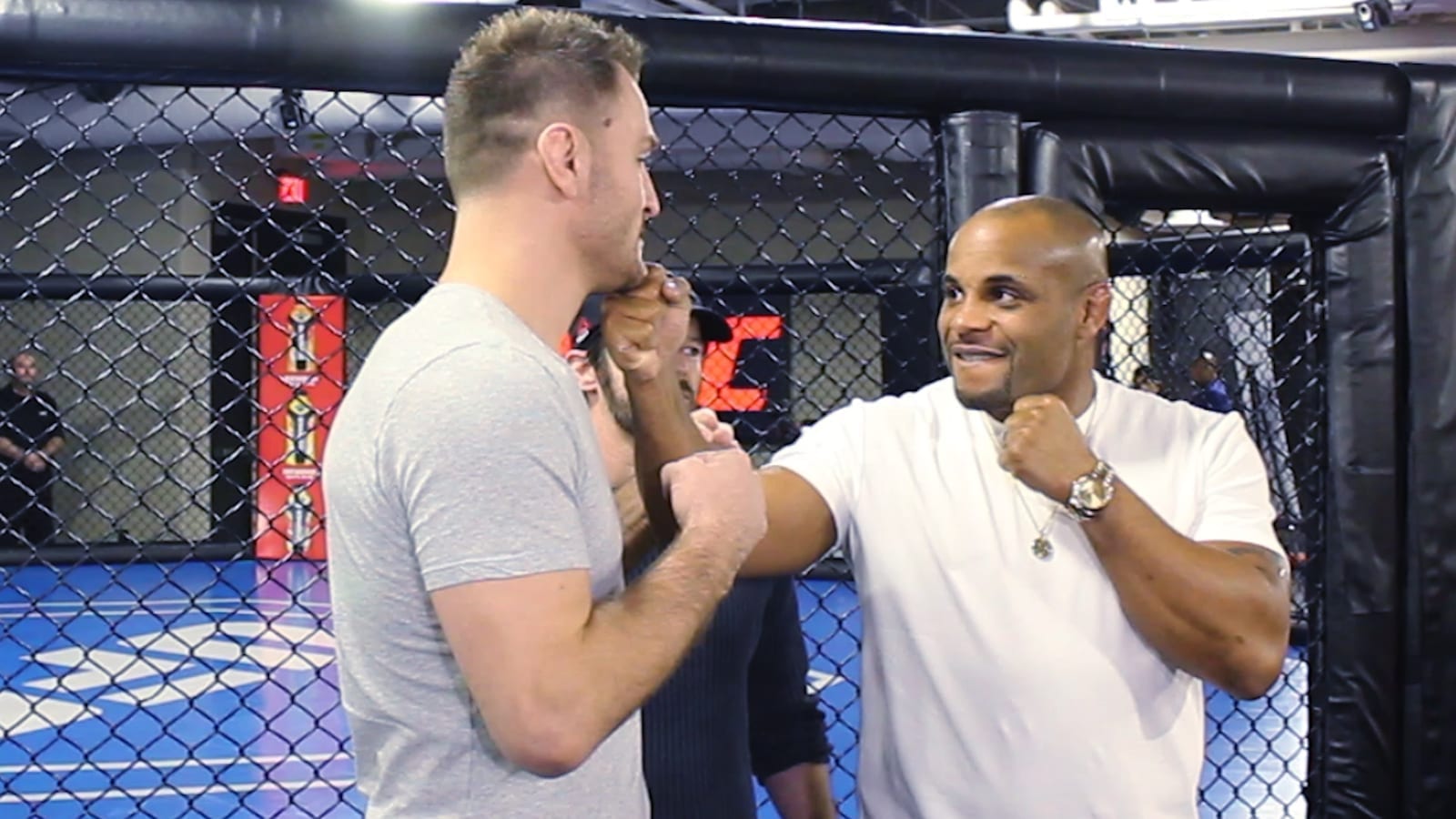 For a while, Daniel Cormier and Stipe Miocic could consider each other friendly. One knockout later, it seems that's all gone.
Last July, Cormier moved up in weight and took Miocic's world title with a stunning first round KO that came out of nowhere. Since then, Miocic has made it very clear he believes the result was a fluke, and that he deserves a rematch to prove it'll never happen again.
With those assertions, have come Cormier's rebuttals. Cormier has stated many times he felt Miocic was doing himself a disservice by complaining about the loss instead of climbing back on the horse and taking care of a few contenders to cement his place as the natural title contender.
Now, with fight night just days away, the heavyweight champion is holding little back about his judgement of Miocic's comments.
"I do get on his nerves," Cormier said, speaking on the Ariel Helwani MMA Show. "Whatever. I don't care, not everybody has to like you. It doesn't matter. Reality is, we have to fight, and once we're done fighting, we don't have to be friends. He's got a great family, he's got a life, he can go live his and I can go live mine. I respect all that he does for his community and everything but there are things about him that annoy me too."
For instance?
"Him sitting out this whole time," Cormier said. "Him kinda being a little bit.. I feel like he acted like a brat, 'I should get a rematch', I just thought he should have fought again. Kinda rubbed me the wrong way, but you know what, it worked. Now he gets a chance to fight for the title again. There are things we both dislike about each other, but at the end of the day I'm not losing no sleep over Stipe Miocic not liking me."
So when fight night comes, even with talk of Cormier's next step, be it retirement or another fight with Jon Jones, you can believe he's entirely focused on making sure Miocic's fluke comments aren't going to vindicated.
"The reality is he just sat around," Cormier said. "He didn't go back and do what he's supposed to do. He was talking about me in a way that, I annoy him and everything. You know what man, sometimes you get what you ask for, and when you get it and you really get it like he's gonna get it on Saturday, sometimes you got to live with that. It's going to take a very tough man to bounce back from what I do to Stipe on Saturday night."
–
Comments
comments