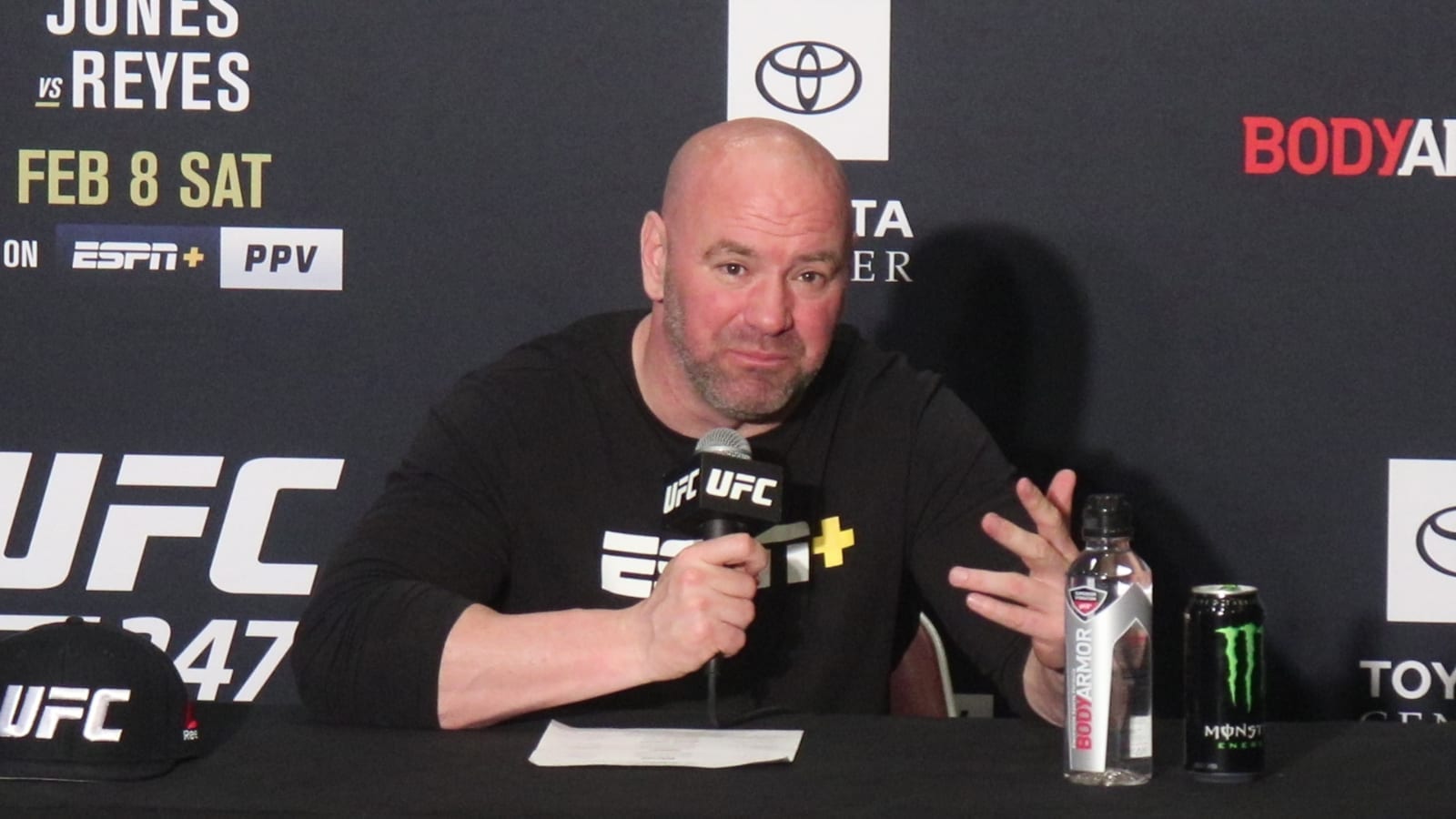 Dana White isn't necessarily convinced by Deontay Wilder's costume excuse.. but he isn't about to test the theory.
White was in attendance at the recent Wilder vs. Tyson Fury fight, and had nothing but positives to say about Fury's performance.
What the UFC president said he didn't appreciate, however, was Wilder's flashy entrance costume and how it could have potentially affected the American's performance inside the ring.
"I think there's a lot to it. Fury looked awesome," White said, speaking to TMZ. "Fury fought a perfect fight. But, if you think about boxing and fights when fighters are getting ready, they're in the back. They're relaxing. Some guys sleep. Some guys just lay around and chill. Then you get up, you time it out, do your warm-up. Then you throw something on to stay warm.
"You don't put all this gear on and all this stuff. That's why I don't do any of that bullshit in the UFC. I don't like it. I don't like any of that."
We haven't seen many 'flashy' entrances inside the UFC as we have in boxing, no doubt due to White's reluctance.
Either way, he still feels any chatter about Wilder's dress undermines a quality performance by Fury.
"The reason he lost is because Fury is a bad-ass boxer, and he fought the perfect fight that night and executed his game plan, White said.
–
Comments
comments