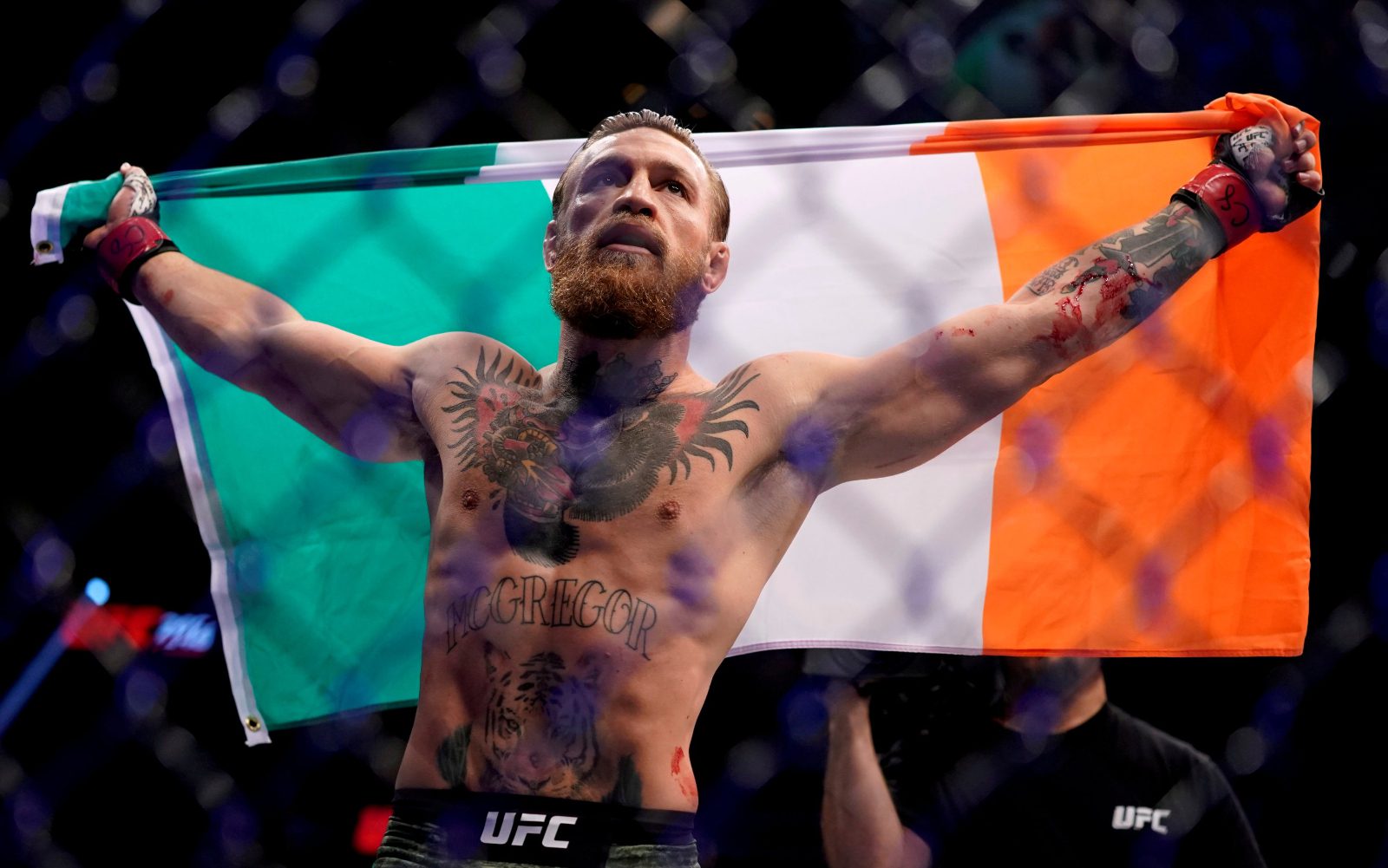 UFC fighters will once again be entitled to parade their national flags in the Octagon, Dana White has said. 
In May of last year, White and the UFC implemented a ban on fighters being able to display their country's flag in a UFC cage — a practice brought in ostensibly to prevent Russian fighters from being able to walk to the cage while carrying national symbols, following the lead of various other sporting federations in the wake of Russia's invasion of Ukraine in February 2022.
But not only were Russians prevented from carrying flags, so too were fighters of every nationality — but White told the media on Saturday night in Las Vegas the UFC's policy has changed.
"Flags are back," White said to reporters, including The Mac Life. "I was on vacation during the Mexican Independence Day [fight card], and the no flag thing drove me crazy. So I was like, 'Yeah, f*ck that. We're bringing flags back.' It drove me crazy."
White added that the motivation to introduce the ban in the first place wasn't his idea, but nor was he against it initially.
"There's a lot of things that go on in a company this big," the UFC CEO explained. "You can't micromanage everything. Sometimes things are done for the intentions of the right reasons, or whatever. Everybody in this room knows the way that I feel about a lot of things. Basically, 'I don't give a f*ck,' is the answer to most things."
And if the return of flags to UFC programming bothers you, White's riposte was simple.
"Everybody's too soft, everybody's too sensitive about everything," he said. "When the decision was made to do this, I was just like, 'Eh, what's the big deal if they don't have flags?' Mexican Independence Day flipped the switch and I was like, 'That's enough of the no flags thing.' Flags are back. If any flags hurt your feelings, too f*cking bad."
Comments
comments