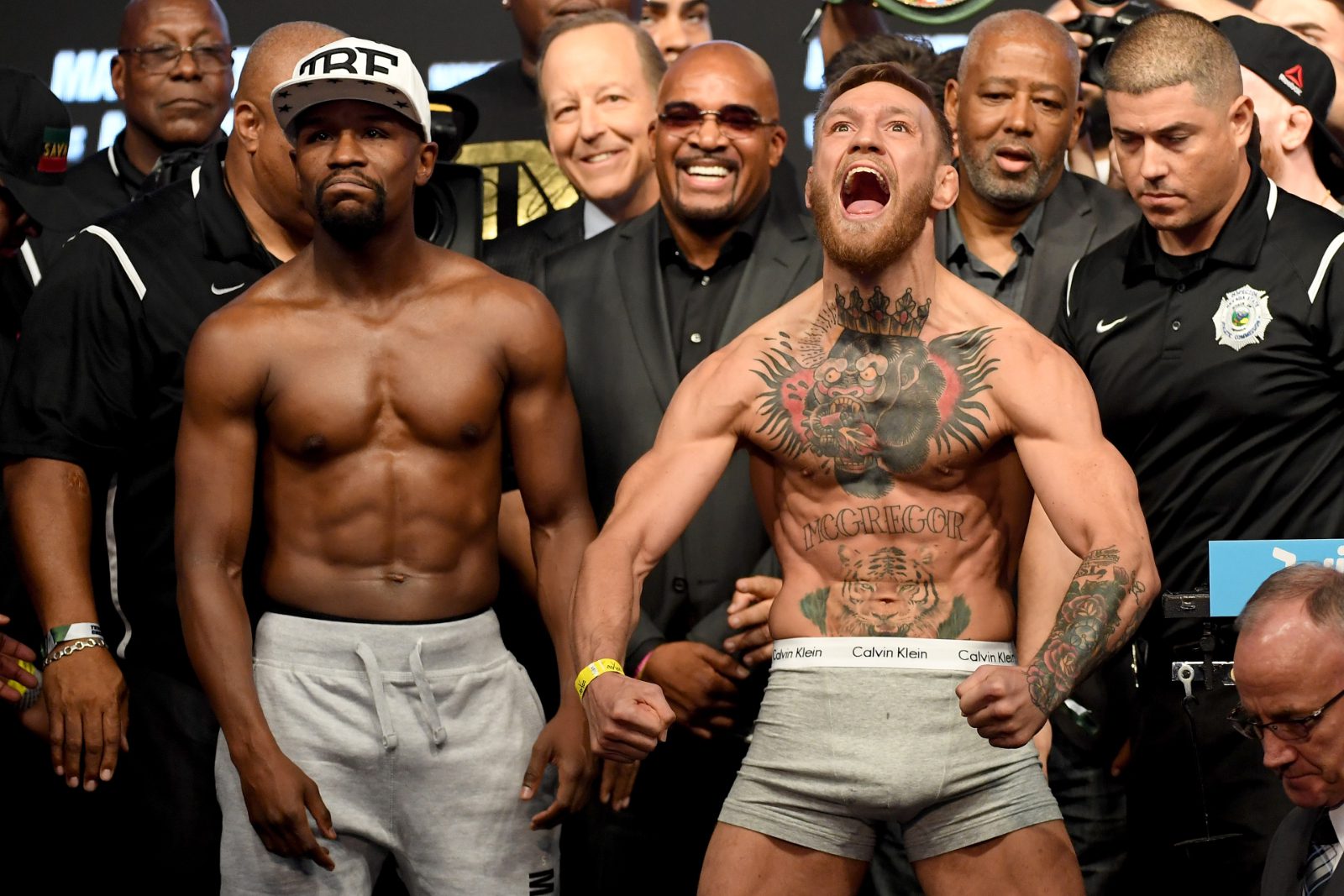 Conor McGregor has reacted to Floyd Mayweather's scheduled bout with YouTuber Logan Paul with apparent disappointment.
McGregor was reacting to scenes from Miami, where Mayweather attacked Jake Paul following the younger Paul brother snatching his cap from his head. As seen in the footage from the event, Mayweather was incensed by Paul's action, and leapt at him, apparently throwing punches.
For McGregor, it was a sad scene that drew eyes to Mayweather's odd decision to accept the entire exhibition in the first place.

"Hey @leonardellerbe, what the fuck is Floyd at?" wrote the Irishman. "The kid curled up, didn't fight back once, and Floyd is still running around acting the tough guy. The kid actually just pulled this shambles of a situation Floyd is in out of the drain for him. He should thank him.
"It's embarrassing! Pro to pro it's embarrassing. He will not scratch 10m for this fight and he knows it. It was cancelled once already. The world is watching this on Twitter. He'd fight a half-decent pro and command 20m upwards, yet it's this shit. Whatever way you spin this, it's sad.
"Fight someone for real, on your record, or fuck off mate. Slap head!"
McGregor and Mayweather famously fought in the ring in 2017, in what emerged as Mayweather's final contest as a boxing professional. Since then a rematch has been much discussed, especially considering the first's financial windfall.
In regards to the Paul brothers, while some in the boxing community have touted their ability to get tongues talking, the vast majority find their ability to insert themselves into the conversation as disrespect to the sport of pugilism.
–
Comments
comments