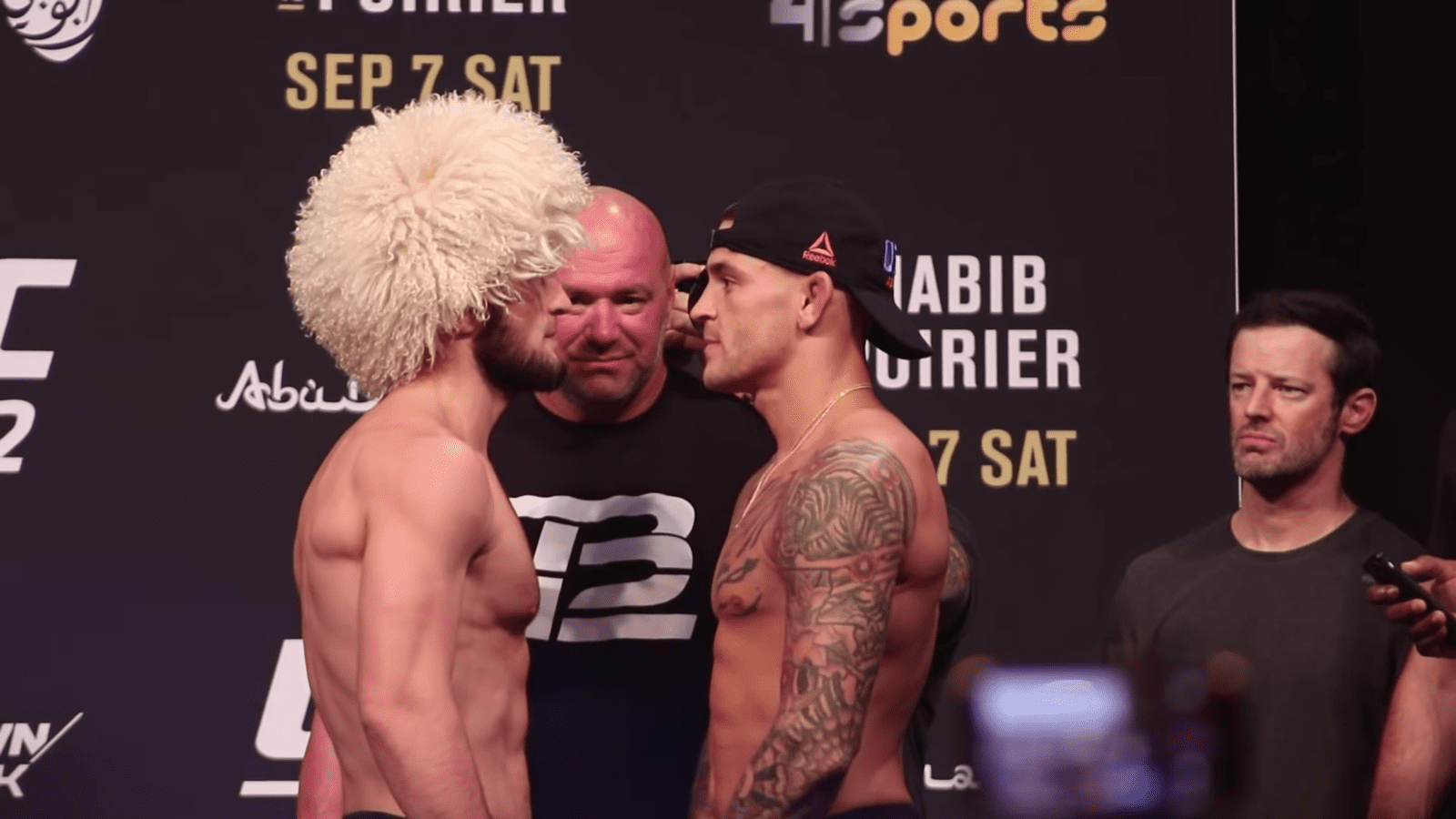 Dustin Poirier has suggested that his mixed martial arts career may have come to an end after his third-round submission defeat to Khabib Nurmagomedov at UFC 242 in Abu Dhabi on Saturday night.
The American fighter, who earned his championship shot following a string of impressive performances against the likes of Justin Gaethje, Eddie Alvarez and Max Holloway, showed promise at various points during his highly-anticipated bout with the undefeated Russian. He scored with several straight shots on the feet and forced Nurmagomedov back on his heels, while also sinking everything he had into a Hail Mary guillotine choke attempt late in the third but once Nurmagomedov managed to work himself into position to remove his neck from danger, it seemed the end was near — and it was.
Nurmagomedov sunk a choke, coerced a tap from the challenger and it was all over.
Poirier cut a forlorn figure in the cage, apologising to those who were disappointed by his defeat and followed that up with a post to Instagram Story on Sunday in which he appeared to be questioning his fighting future.
Dustin Poirier has hinted he could retire after his #UFC242 defeat to Khabib Nurmagomedov.

I believe he has plenty left to offer and is still capable of winning UFC gold.

The 💎 has shone brightly for the last two-and-a-half years and has plenty time to continue doing so. pic.twitter.com/8l3t6E2DDK

— Chisanga Malata (@Chisanga_Malata) September 8, 2019

"Thank you guys for the support," Poirier said. "It means a lot to me. If I choose to fight again, I'll be back strong. If not, I'll see what God has in store for me. Thank you."
Comments
comments