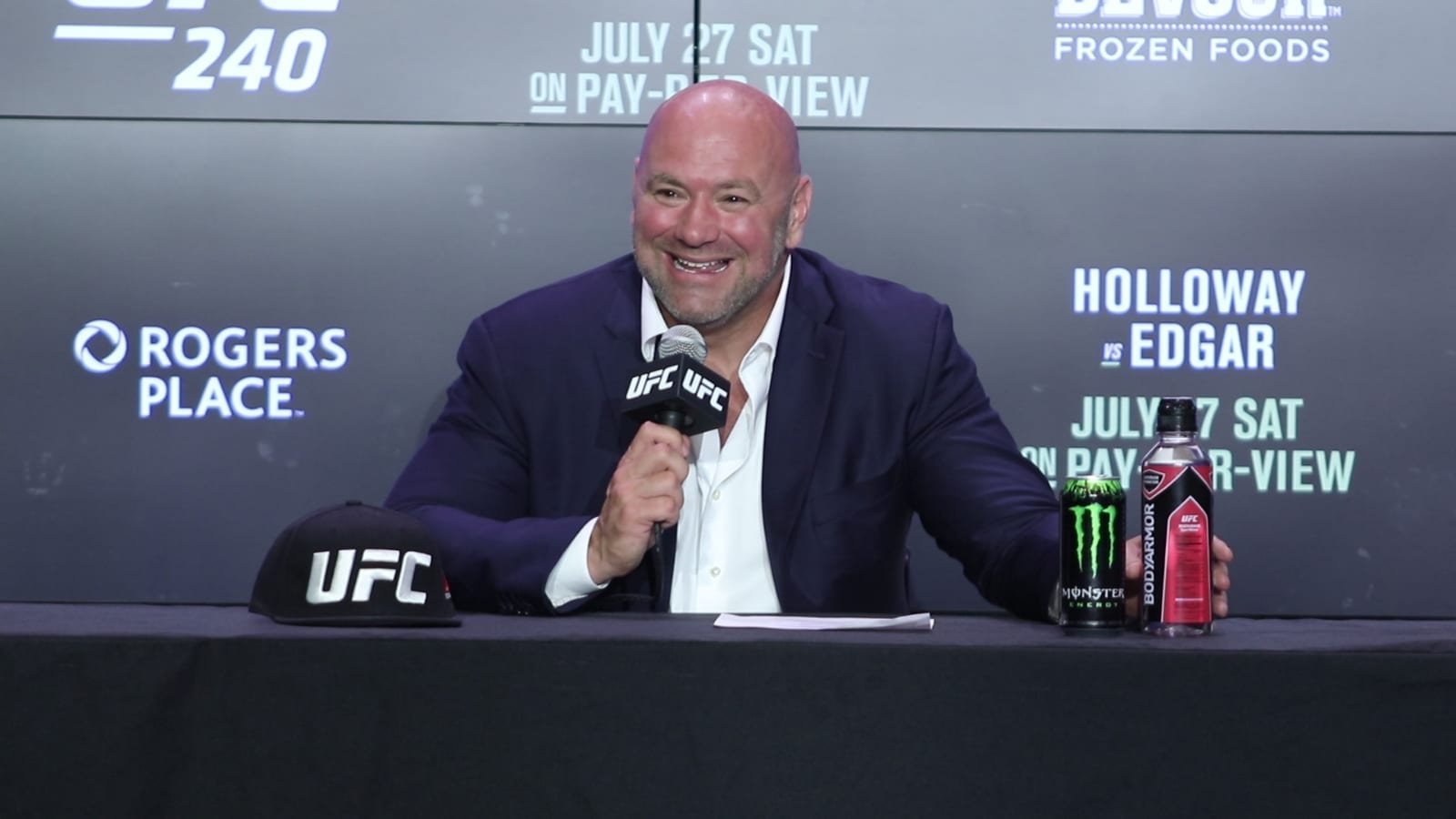 Ever since he was spotted wearing a Zuffa Boxing t-shirt ahead of the 2017 boxing match between Conor McGregor and Floyd Mayweather, speculation has run rife as to how Dana White would approach the boxing game if and when the upstart boxing league got off the ground.
Well, it seems that we're just a short time removed from Zuffa Boxing's launch and details are beginning to filter out as to the approach which White will take. He has intimated in the past that the model which has made mixed martial arts so popular in the last quarter century will be applied to the boxing promotion, but says that it may not be so black and white and he cited boxing's inability to book a rematch between Tyson Fury and Deontay Wilder as evidence.
"Right there is one of the biggest problems with the sport of boxing," White said to Helen Yee (transcript via MMA Fighting). "You've got a guy like Tyson Fury who comes off this amazing fight with Deontay Wilder. It was a good fight, people loved the fight, and people were excited about it, and what happens? It ends in a draw and they don't rematch. Or they don't fight one of the other big two.
"How does that happen? How is that even possible? Again, that's the sport and it's one of the really not only bad things about the sport it's one of the really stupid things about boxing. Everybody wants to fight over their little tiny piece of turf when realistically, if they did things the right way, there's tons of money for everybody. Everybody would make a lot of money, more fans would get involved, there'd be more media coverage, and the list goes on and on."
White continues, saying that the non-linear structure of the various governing bodies in boxing has made it more difficult to provide fans with the fights they want to see, a model that he purposefully diverged from in the UFC and something he hopes to implement in Zuffa Boxing.
"It's the sport and the politics in the sport and it has always been that way and if somebody doesn't change it, it's always gonna be that way," White said.
"[We will promote boxers] just like we promote all these guys here. First of all, in boxing there is no brand. I always talk about the machine, the UFC machine we've built here, and when we put guys or girls who are talented in the machine, you start to build them and there's nothing like that in boxing. That's what I want to build. I would do it just like I've done it here."
Ultimately though, White is making no promises.
"It is what it is," White added. "I'm not acting like I'm Mr. I'm-Gonna-Come-In-And-Save-Everybody-And-Fix-Everything. I don't know if it can be fixed. It might be so broken that it can't be fixed. I don't know the answer to that but we're gonna try."
Comments
comments