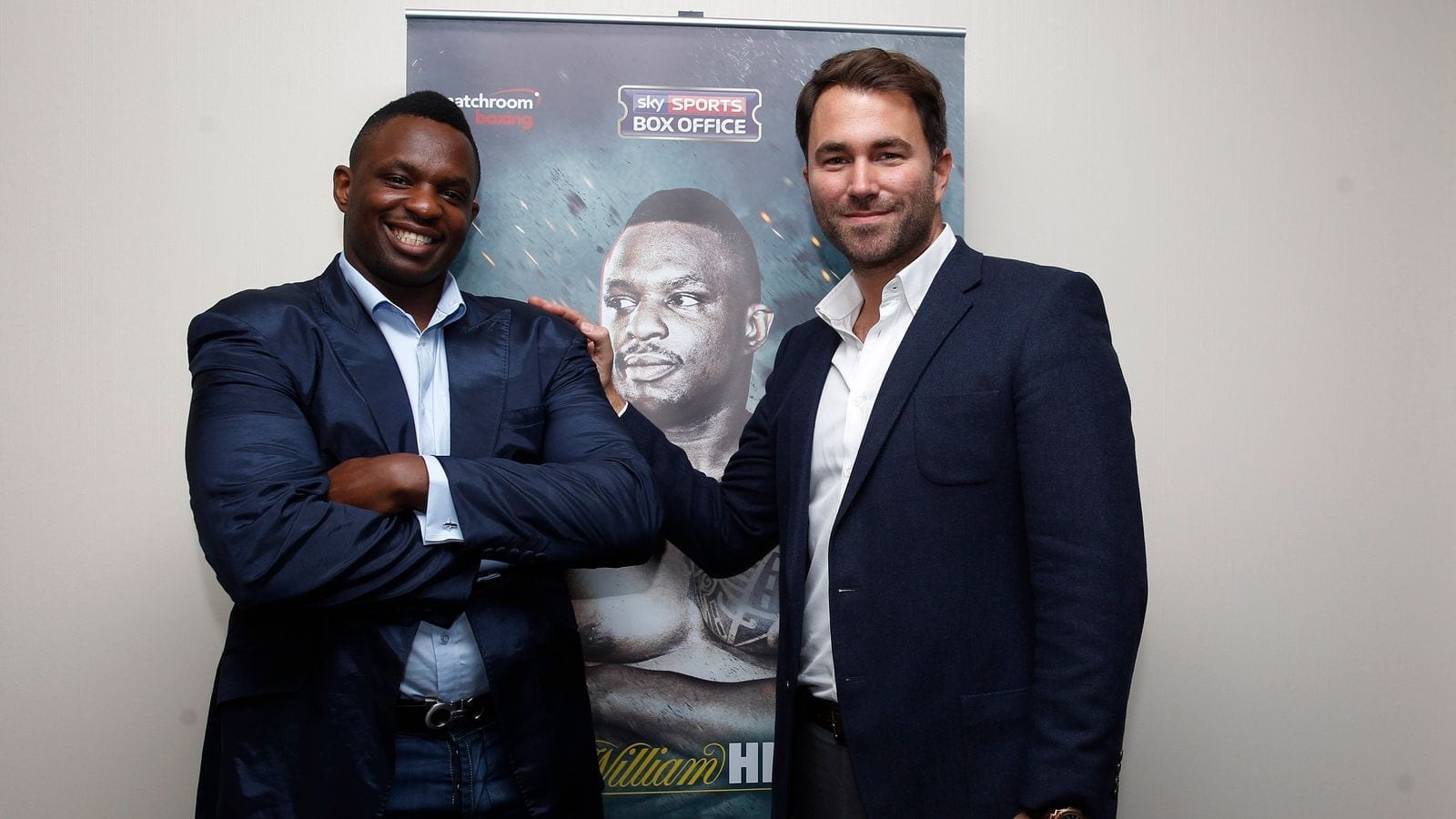 Now that Dillian Whyte's fight with Alexander Povetkin has been postponed due to the Russian catching COVID-19, Whyte's promoter Eddie Hearn is already eyeing possible alternatives.
While a new date of January 30 has been pencilled in to keep the original bout alive, Hearn took to his social media to say he was at least open to the idea of Whyte fighting other opponents.
"I did just put a tweet out now saying Dillian Whyte versus Tyson Fury. Just to confirm, I've spoken to Dillian, we would accept that fight. Obviously, we'd have to talk about the numbers. We're not looking to be greedy in that fight for sure, but Dillan Whyte would love to fight Tyson Fury on December 5. So if there's an opportunity to do that, we'd love to do that.
"David Haye just called me and said Dereck Chisora wants to jump in and fight the trilogy with Whyte on November 21. We'll have to see what happens. There is a chance Dillian Whyte just waits until January 30 for that fight, or if we can find a massive fight for Dillian Whyte, we're ready to go as well.
"… Andy Ruiz against Dillian Whyte. Andy Ruiz, if you're up, if you're listening? Let's go. Ping yourself over here, Dillian Whyte versus Andy Ruiz. It's a quality fight."
Dillian Whyte v Tyson Fury anyone? 🤔

— Eddie Hearn (@EddieHearn) November 3, 2020
–
Comments
comments