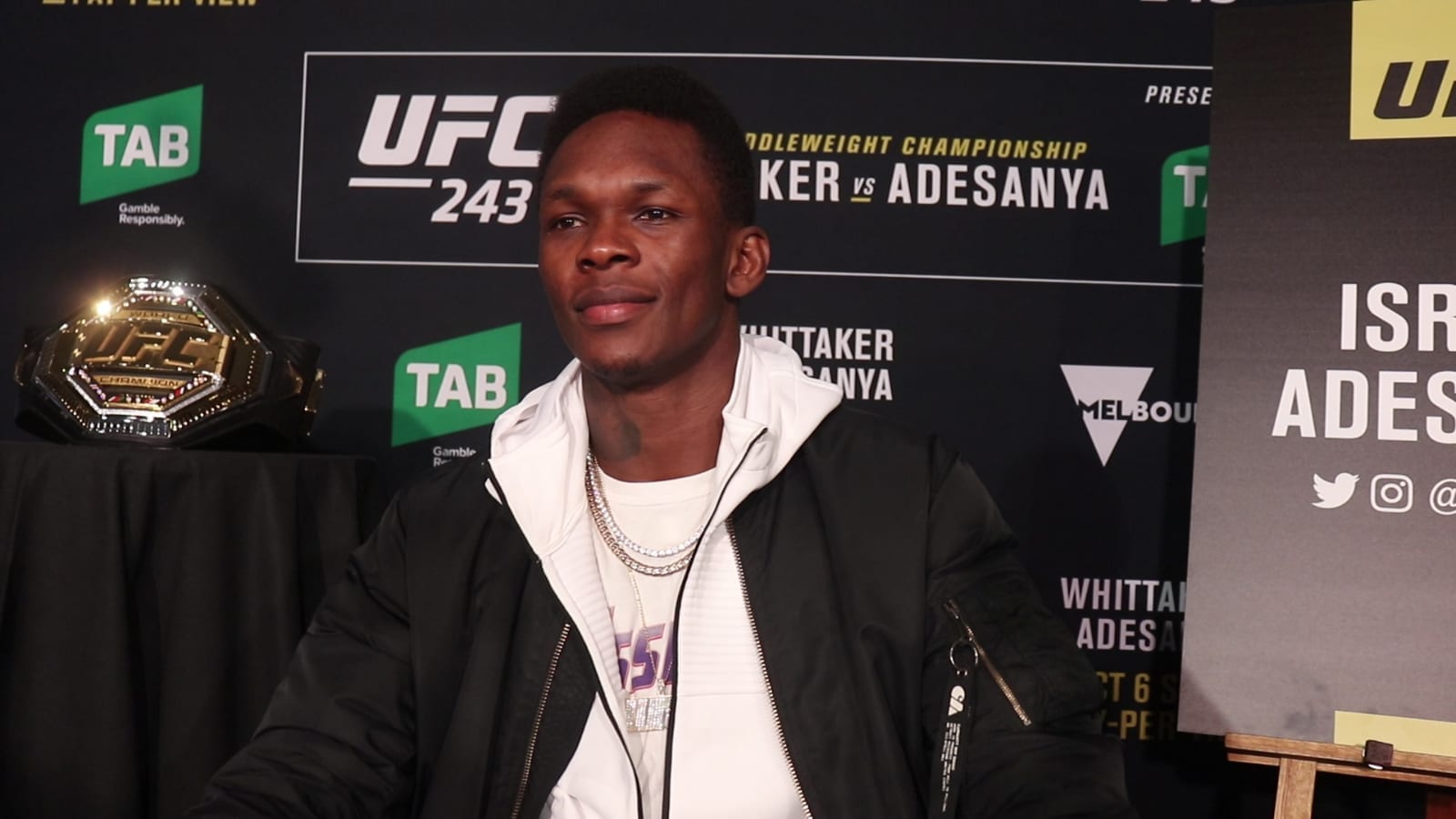 The UFC opens up their 2020 calendar for the first time this weekend when Conor McGregor returns to action to take on the not insignificant threat of Donald Cerrone, but despite the eyes of the mixed martial arts community being fixed to Las Vegas this weekend UFC president Dana White says the focus of the company extends far beyond this weekend.
McGregor, of course, is expected to compete at least two further times this year but contained within the UFC ranks are a slew of fighters whose immediate futures remain uncertain. Henry Cejudo, the man who has been calling out every fighter — male or female — within 50 pounds of him is one. Justin Gaethje, a man who will be watching this weekend's UFC 246 main event with an added level of interest, is another.
While those two fighters (among many others) haven't quite been handed their next assignments just yet, two fighters who appear to have a clearer route back to the cage are two of the middleweight division's most versatile strikers: Israel Adesanya and Darren Till.
185 pound champion Israel Adesanya, who was undisputedly one of the most impressive fighters in the past year, isn't seeking an easy life now that he is champion. The New Zealander (of Nigerian extraction) made it clear following his win against Robert Whittaker last October that he wanted to test himself against a man long considered one of the toughest nuts to crack at 185, Yoel Romero.
Per White, this looks to be happening.
"Israel has accomplished a lot of incredible things since he's been here and you know how I am with guys like that," he said to The Mac Life from the UFC Performance Institute on Monday. "I respect the fact that Israel wants to fight Yoel Romero. Nobody wants to fight Yoel Romero. The fact that he feels his legacy wouldn't be complete without a win over Yoel Romero, I love that type of stuff. Yeah, we'll get it done."
View this post on Instagram
As for Till, things are a little more unclear. He has been linked in the media with a bout against Jack Hermansson, particularly after the two European fighters appeared to hint as much on social media in recent days, but as far as Dana White is concerned this is a non-runner. The Liverpool man posted the above image to Instagram on Monday hinting at an upcoming fight in Las Vegas, to which Hermansson replied, "Let's go champ?"
"We've been talking to [Till] and bouncing around with different opponents and yeah, we'll have something for him very soon," White said. "It'll either be London or Vegas."
Against Hermansson?
"Probably not. We'll see how this plays out. [It will be against] one of the top guys."

Comments
comments