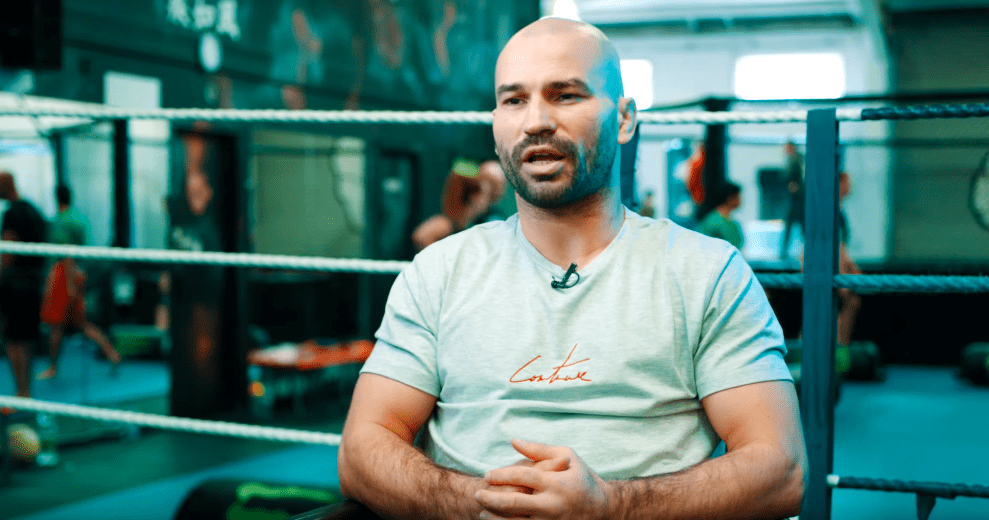 Artem Lobov has always made himself clear when it comes to the fight game. 
He wants to fight often, he wants to be involved in big fights and he wants to fight the best opponents. On Saturday, Lobov will take on the challenge of his second bareknuckle boxing bout when he toes the line opposite former boxing world champion Paulie Malignaggi in the latest ripple of a feud which began two years ago at a couple of sparring sessions inside the UFC Performance Institute in Las Vegas.
Nine weeks ago Lobov was involved in exactly the type of blood n' guts fight he craves against former UFC fighter Jason Knight as part of the upstart Bare Knuckle FC promotion and the reaction from most who saw (sometimes peeking through fingers) was a mixture of awe and amazement after 5×2 minute rounds of intense action.
On Saturday Lobov will take on his second BKFC challenge and while the stakes are higher, he says the calibre of opponent isn't necessarily so.
"It ticks all the boxes for me except one," Lobov said to John Balfe of The Mac Life. "I always seek the highest challenge, the biggest challenge. I always look to truly challenge myself. When I was in the UFC I challenged some of the biggest guys in the world. When I was fighting in Europe I did the same. Anywhere I was, I always seek the hardest challenge. I win some, I lose some but I always take the hardest challenge.
"This is not the case this time. This is personal. This is about settling a score. This is about punishing someone that's done a lot of wrong. Somebody that's been running his mouth a bit too much, somebody that's been behaving like an animal, not like a human. Somebody that's been so disrespectful on so many levels. I have to make this right, that's what this is about.
"Fighting Paulie Malignaggi in bareknuckle is not a challenge for me. He hasn't got a clue what he's in for here. He's just preparing for a boxing, twelve-round fight. It's not that."
A glance towards Madison Square Garden a few weeks ago would have shown Ireland's Katie Taylor unifying the world titles in the lightweight division, the latest success story from a nation borne from clenched fists.
"Ireland is a great place for boxing," Lobov explains.  "If you want to become a boxer, Ireland is absolutely incredible. If you look at Russia, Russia is a great place for boxers but Russia is so big. You could be living in Moscow and there is another really good guy on the other end seven times zones away from you. You are never going to spar that guy, it is very hard. Ireland is very compact so I get an opportunity to train with everybody here.
"I spar guys like (Olympic silver medalist, 12-0 pro) John Joe Nevin, everybody. Go on to my Instagram, these guys are the royalty of boxing."
To some extent, Saturday night is business as usual for Artem Lobov. A veteran of well over 30 fights, the SBG Ireland man knows how to fine-tune his body into fight shape. There is one difference, however; this time Lobov will walk the ramp to the ring with nothing but bad intentions.
"My prep is just like I am doing for every competition, just like I always do because I have a blueprint," he says. "Why change it? I know exactly how to get ready for a bareknuckle fight, so I'm keeping that. But when I'm in there with him, that's when it will change. The intent is different. Normally I'm just there to provide great entertainment for the crowd. I always fight until my last breath of air. I always give everything I have in there but this time it's a little bit different.
"I want to hurt this guy extra hard. I want to punish this guy extra long. I want to play with this guy as much as I want. I want to get him for everything that he has said. I want to get him for everything that he has done — not just for me, but for everyone around the world."
Comments
comments