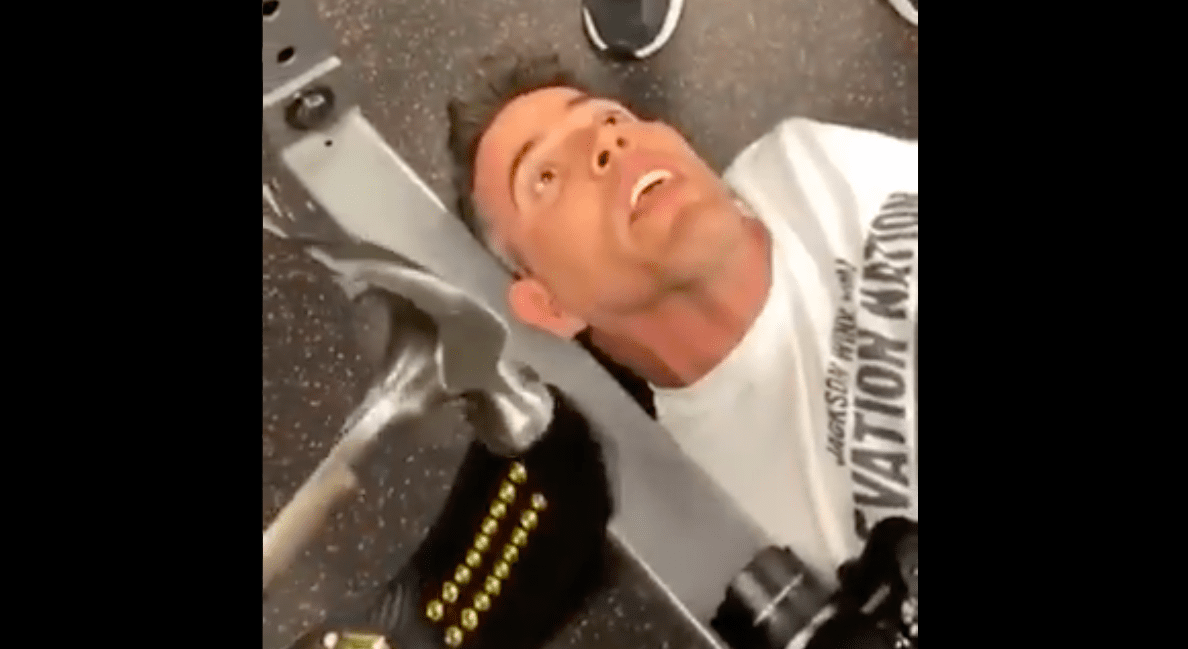 Yesterday we brought you a video of Jackass star Steve-O getting handled by both Jon Jones and Holly Holm in a recent visit to the Jackson-Wink MMA Academy in Albuquerque, New Mexico, but if he thought getting tossed around the mat by the two UFC champions would be the worst thing to happen to him this week, then he was very much mistaken.
In an apparent bid to get 'cauliflower ear', a deformity of the ear caused by repeated trauma often found in grapplers, Steve-O submitted to Jones idea to use a hammer to achieve the effect — but the results didn't quite work out as intended.
"I'm getting ready to hurt Steve-O," Jones says in the video, before it cuts to another shot showing blood streaming from the Jackass star's head — and with an apparent chunk of the top of his right ear missing entirely.
"Steve-O came to town, started talking sh*t," Jones says. "You see how that turned out for him, I ripped half his ear off. You think Mike Tyson did something to Holyfield? Mike Tyson had nothing!"
Check out the video below, but be warned — it is not for the squeamish!
— BONY (@JonnyBones) June 19, 2020
–
Comments
comments