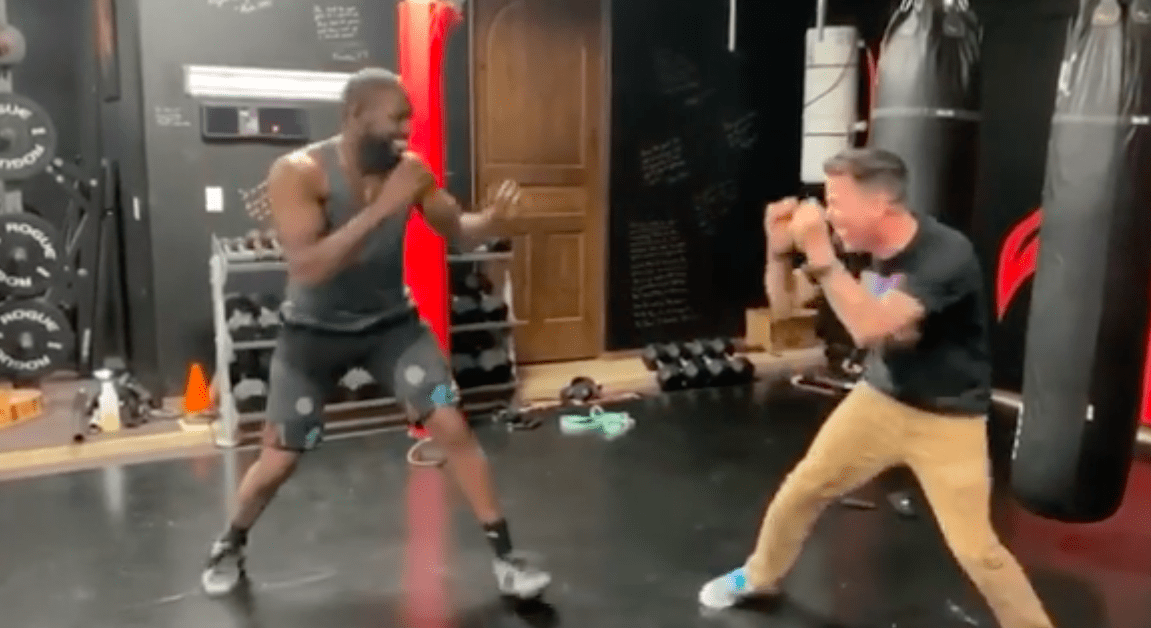 Steve-O has made a career out of placing himself in situations that 99.9% of the rest of us wouldn't even contemplate, and it seems that spirit remains very much intact after video emerged of him grappling with Jon Jones and Holly Holm. 
The former Jackass star, who is a huge fan of mixed martial arts, paid a visit to the Jackson-Winkeljohn Academy in Albuquerque, New Mexico which houses some of the sport's most well-known names — and he tried his luck against two of them.
View this post on Instagram

Welcome back to the 505 @steveo
After Steve-O found little success against longtime light heavyweight champion Jones, he turned his attention to former women's bantamweight queen Holly Holm but if he was looking for an easier time, he certainly didn't get it as Holm reversed Steve-O's 'takedown' and soon found top position — all while Steve-O giggled uproariously.
Check out the two clips above.
Comments
comments