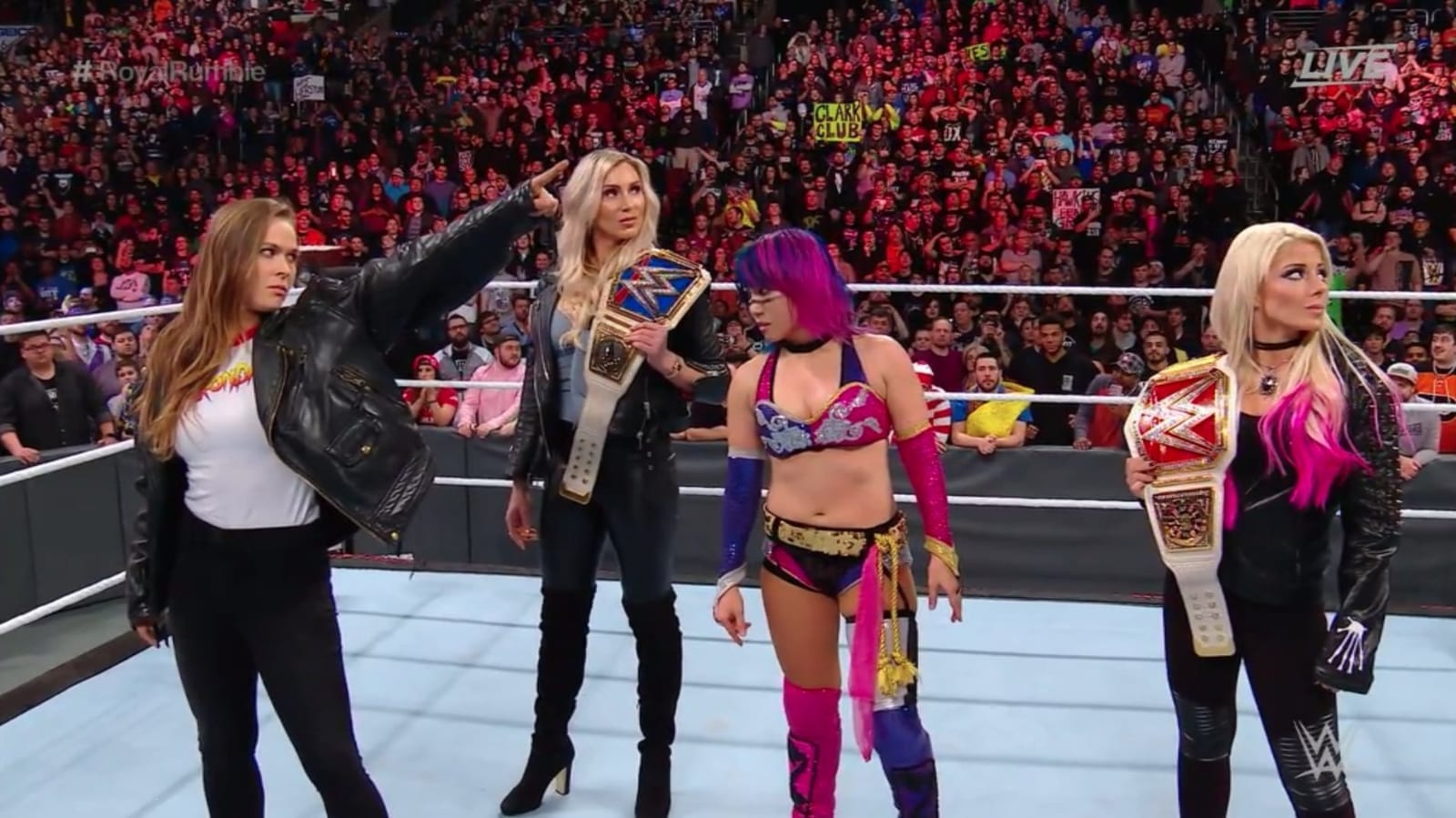 Tonight, the WWE held it's first ever all women's Royal Rumble. But it wasn't the winner of the historic match that had fans talking. After months of speculation, Ronda Rousey, long reported to be heading to professional wrestling after ending her fighting career, made her WWE debut.
After WWE star Asuka won the match, which headlined the show, she was involved in an in-ring segment where she was set to name her opponent for the upcoming Wrestlemania. Before after she announced her decision, Rousey's famous theme music of Joan Jett's "Bad Reputation" hit the speakers and the former UFC champion headed to the ring.
Welcome to WWE, Ronda Rousey. pic.twitter.com/ka18kw2iyn

— SportsCenter (@SportsCenter) January 29, 2018
It's the confirmation of extended reports. Rousey has long been known as a huge professional wrestling fan, and has recently been seen in various backstage skits and segments — mostly relating to her teammate Shayna Baszler's recent joining of the WWE. Combine that with restaurant meetings with Paul Levesque (aka: Triple H), and all evidence pointed to her eventually signing.
Rousey was last seen in the world of mixed martial arts back in 2016, where she faced and lost to Amanda Nunes in the main event of UFC 207. Since that date, she has done virtually no media, especially in relation to her MMA career. While UFC president Dana White has long maintained her fighting days were over, Rousey herself had said little (if anything) on the topic. Now, however, her joining the WWE could be the confirmation she won't be seen in the cage again.
–
Comments
comments