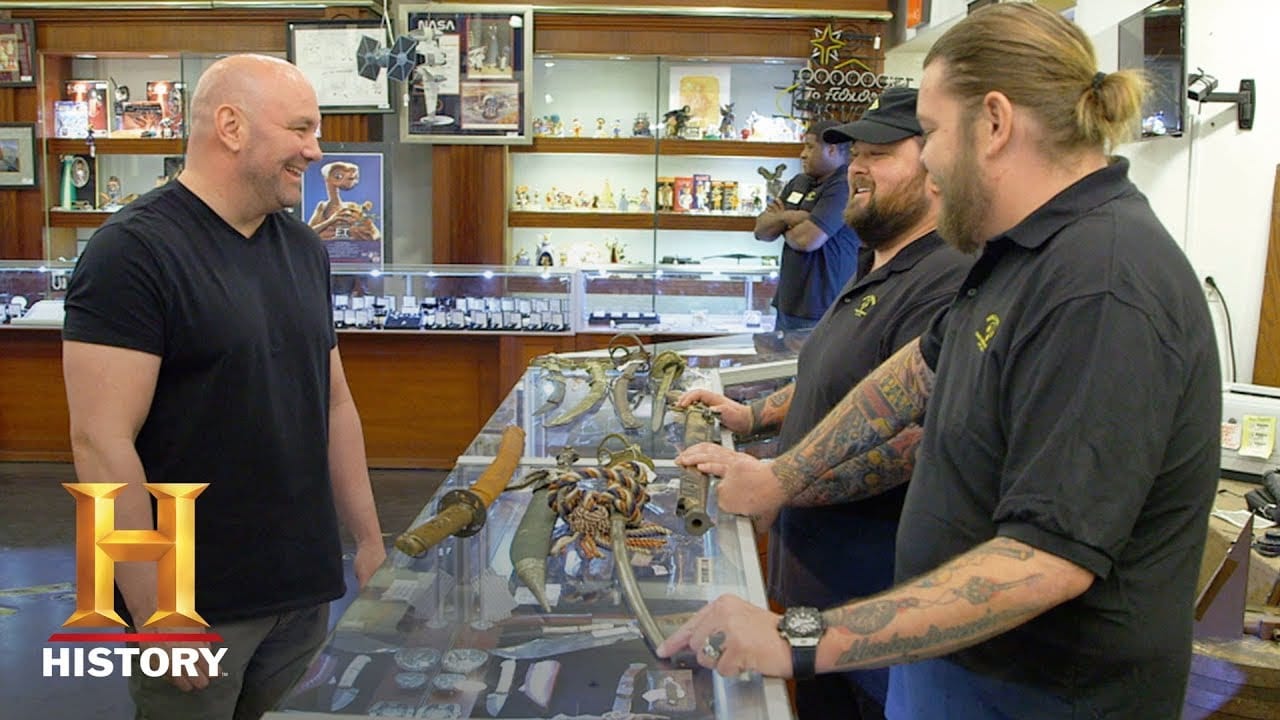 Sometimes you just see something you have to own. For some, that could be shoes, handbags, or a quality suit. For UFC president Dana White, his purchases can be a little bit more extravagant.
Case in point, his recent appearance on The History Channel's 'Pawn Stars'. The reality show, which focuses on the daily happenings at the 'Gold & Silver Pawn Shop' in Las Vegas, Nevada, featured the UFC boss as he looked to add some stock to his 'weapons room'.
"I'm building this weapons room in my house and what I'm really looking for today is a sword," White said. "I have some swords, but no real ones."
And despite the fact that host Rick Harrison didn't want to part with some of the items in his collection, White managed to walk away after spending $69,000.
–
Comments
comments