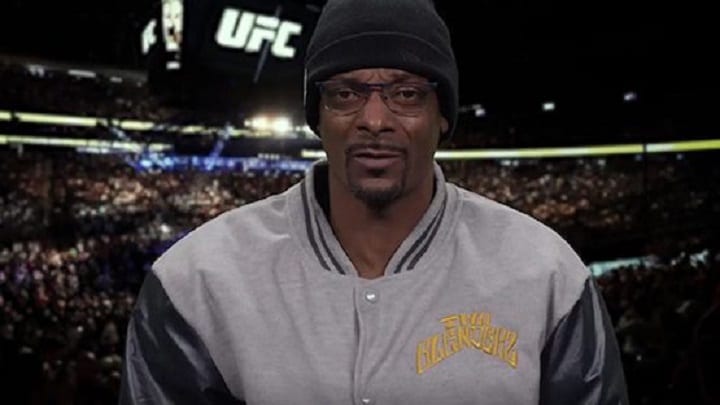 The release of the latest iteration of the EA UFC franchise hits the shelves in a matter of days and (now that the review embargo is over!) a glut of the features contained within the brand new game are beginning to hit the web — and one that is garnering a lot of attention online today is the inclusion of Snoop Dogg as a guest commentator.
Snoop Dogg, who has done commentary for UFC Fight Pass alongside UFC hall of famer Urijah Faber in real life, can be heard in varying stages of amazement in the game's 'Knockout Mode' which features purely striking. The mode is aimed at players who aren't so versed in the ground game and prefer to stand in the center of the octagon to trade heavy leather.
The rap legend, who isn't particularly well known for his martial arts expertise, imparts his own style of wisdom throughout the proceedings as you try to take your opponent's head off with another winging punch, saying gems like: "There's a science to this shit, man. Being in the Octagon is a science, man. It ain't just go out there and swing, you gotta have a strategic plan about yourself. Understand that."
I think we heard John Danaher say that once to…
Stay tuned for a full review of EA Sports UFC 3 on Friday.
.
Comments
comments