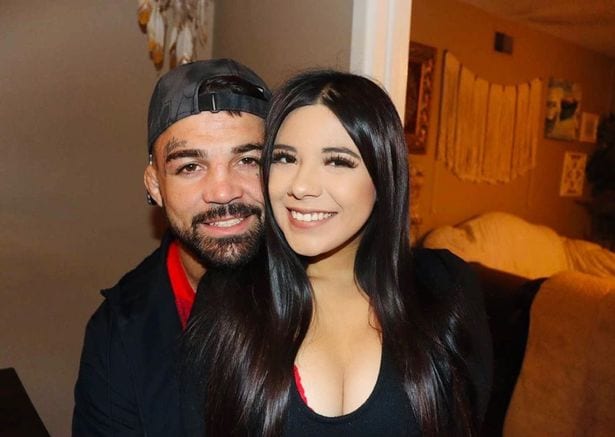 It's been quite a couple of days for Mike Perry.
'Platinum' announced on Twitter this week that he was accepting bids for one of his fans to help corner him in his forthcoming November 21 fight with former welterweight champion Robbie Lawler. This prompted his social media sparring partner, Darren Till, to announce a $5,000 bid, which he said was "deadly serious". Till later took to Twitter to ask his fans how much they would pay him to throw the towel in during the fight, followed by a string of laughing emojis.
It isn't just Till who is interested in the potential opportunity. Perry's manager, Abe Kawa, stated on Twitter that he had been contacted by several NFL players who were interested in helping to corner him — but it isn't just figures within the sports world who want a piece of the action.
Porn star (and noted fight fan) Kendra Lust announced on Twitter that she would bid $6,000, while also covering Till's travel expenses so they could form a new corner team. The idea, though, was quickly shot down by Perry's pregnant girlfriend Gonzalez.
How is this a real sport pic.twitter.com/CTZLK9YcXo

— checklefthook (@checklefthook1) October 6, 2020
Mike Perry is an unintentional genius pic.twitter.com/age3zYsmjU

— Shakiel Mahjouri (@FightShakFight) October 6, 2020
It didn't stop there. Daryn Parker, vice president of adult streaming site CamSoda, also made a formal offer of $10,000 for one of his website's models to accompany Perry to the cage — something which we also presume will be dismissed by Perry's better half.
"I would like to formally extend an bid of $10,000 to have a CamSoda cam model join you and your girlfriend Latory (who we know was in your corner for your last fight) for your upcoming bout," Parker wrote
"What better way to represent the 'RawDog' brand than two smokeshows coaching you up and rubbing you down in between rounds?"
It remains to be seen how this progresses as many athletic commissions require cornermen to be licensed — though this was apparently bypassed by Gonzalez who was the sole corner representative for Perry's fight with Mickey Gall.
Either way, the prospect of Perry being corner by his pregnant girlfriend, a porn star and Darren Till could potentially be one of the most 'Mike Perry things' to have happened yet. We wait with baited breath.
Comments
comments